Truxedo Elevate Rack System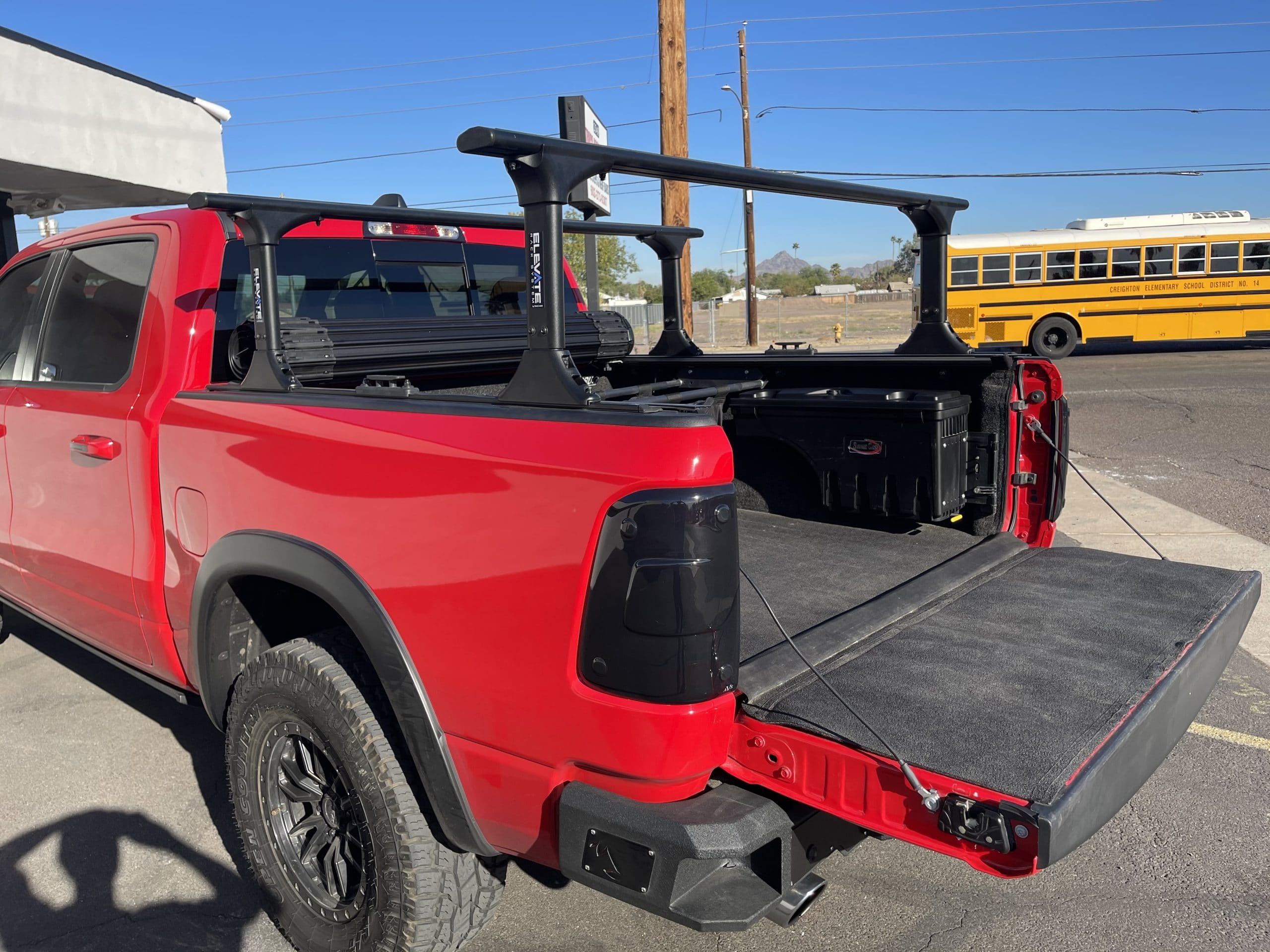 Features:
Adjustable height of 18" or 28"
» 18" for easy access and lower profile look
» 28" when complete cab clearance is required
Robust engineered aluminum construction
» 750 lbs. static weight capacity (maximum load in fixed or stationary position)
» 500 lbs. on-road weight capacity
» 250 lbs. off-road weight capacity
Durable, textured powder-coat finish
Can be installed, adjusted or removed in minutes
Strong enough to carry baskets, bikes, kayaks, rooftop tents, ladders and more
Features
Available in variety of lengths—55″ (small)/60″(medium)/68″(large)/78″(X-Large)
Strong, lightweight aluminum construction handles heavy loads
The engineered aluminum construction delivers superior support
Integrated tie-down points simplify load security
T-slot attachment technology makes adding gear mounts quick
Compatible with OverHaul HD and OutPost HD.
Features
Purpose-built and tested for overland travel on rugged terrain
Engineered aluminum construction provides durable look and feel
Sits 13″ above bed's side rails—ideal for rooftop tent placement
Mid-height position provides easy gear access and a low center of gravity
Note: Yakima HD Bars are not included and must be purchased separately
Features:
The uprights are easy to take on and off the truck in minutes, with the Patent Pending QuickChange™ rack attachment
Multiple tie-down points and the ability to fit most truck beds with the heavy duty BedGrip™ clamp design
Can be used with some tonneau covers (adapter required and sold separately)
Great for utility and sport use—haul lumber on work days, adventure gear on days off
The crossbar height can be adjusted 19-30 inches to suit your needs