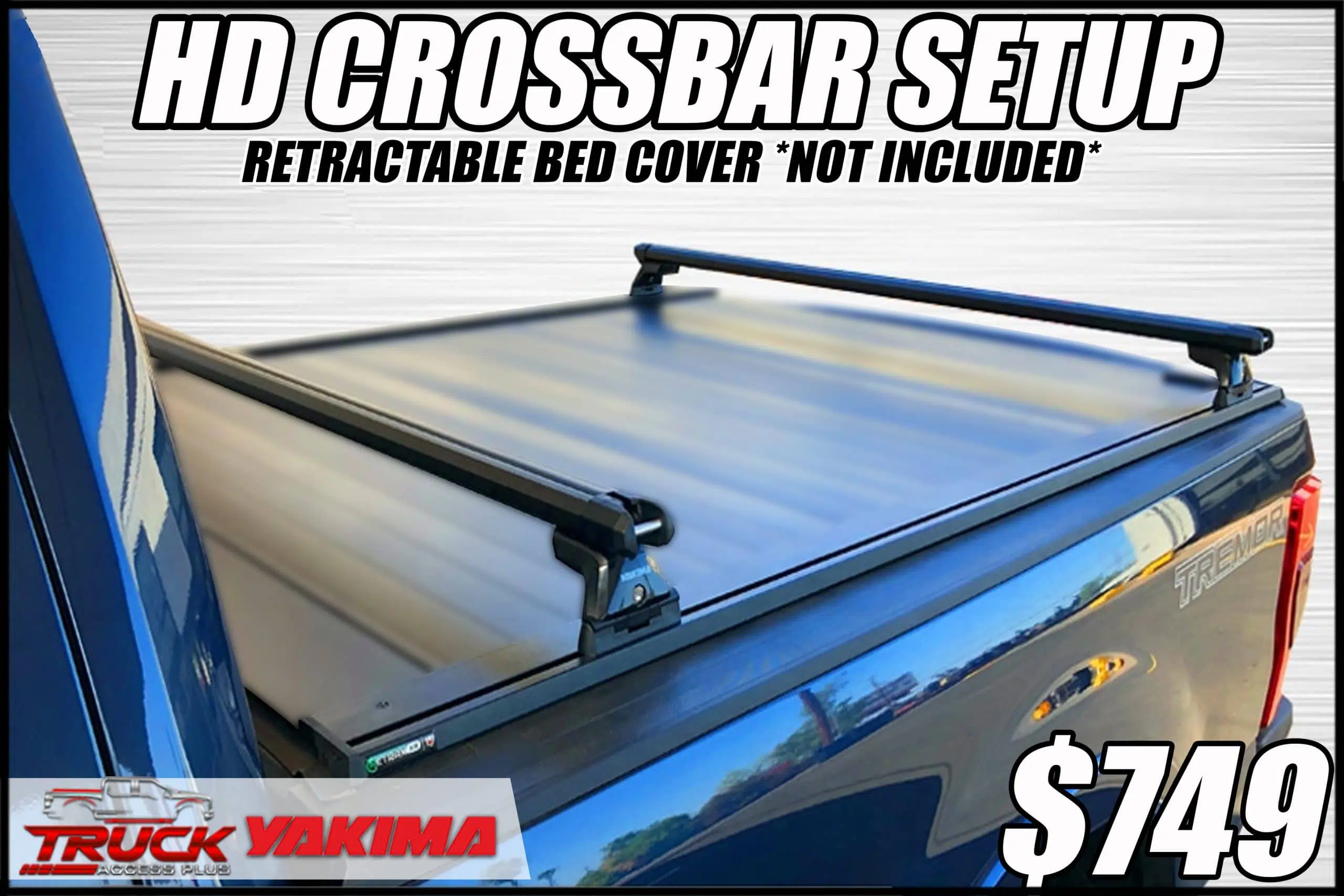 Low-Height Truck Bed Rack
Skis, Bikes, Baskets and Rooftop Tents
300lbs. On road, 180lbs. Off road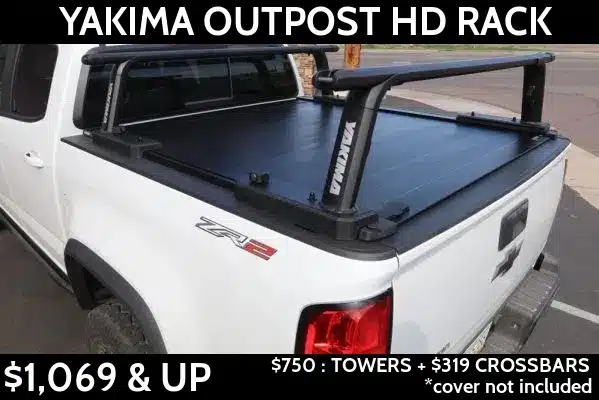 Built to handle heavy loads on backcountry terrain, the OutPost HD truck rack is ready for rugged overland adventures. The mid-height design provides a low center of gravity, easy accessibility to gear, and the perfect platform for the rooftop tents.
Leveraging our new HD Bars for a 500-lb. on-road carrying capacity, and paired with Yakima's 300-lb. Off-Road Rating, the OutPost HD truck rack is a firmly engineered foundation for a fully loaded overland rack system.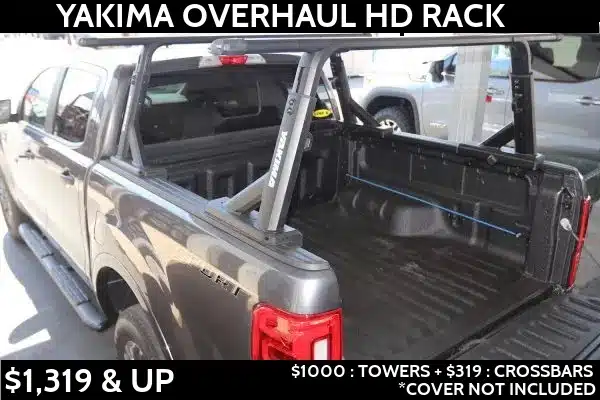 Adjustable height from 19″- 30″ to create custom set-ups for maximum utility and versatility
Built to last with engineered aluminum construction and a durable powder-coat finish
Compatible with all Yakima mounts to carry kayaks, surfboards, bikes, rooftop tents, lumber and more
Integrated tie-down points help easily secure any load
T-slot attachments make adding gear mounts and accessories fast and simple
Integrated SKS (Same Key System) locks to secure your rack system to the truck bed
Works seamlessly with the new Yakima HD Bar crossbar in 60″/68″/78″ lengths (Sold Separately)