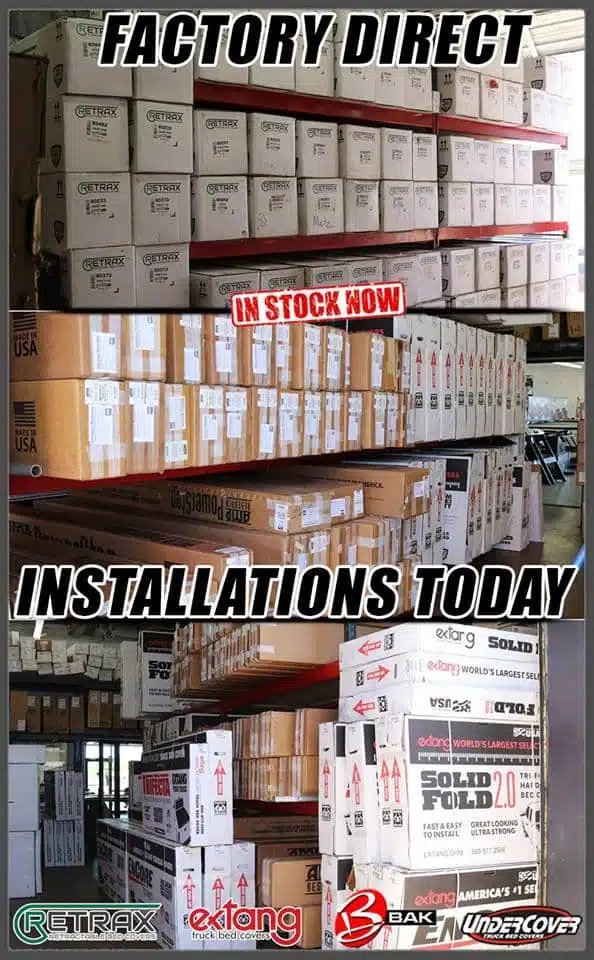 Best Soft Folding Cover
Backed by Lifetime Warranty
Strong Aluminum Frame Construction
Nice Padded Hinges & Weather-Sealing
Secure When Tailgate Locked
Proudly Made In U.S.A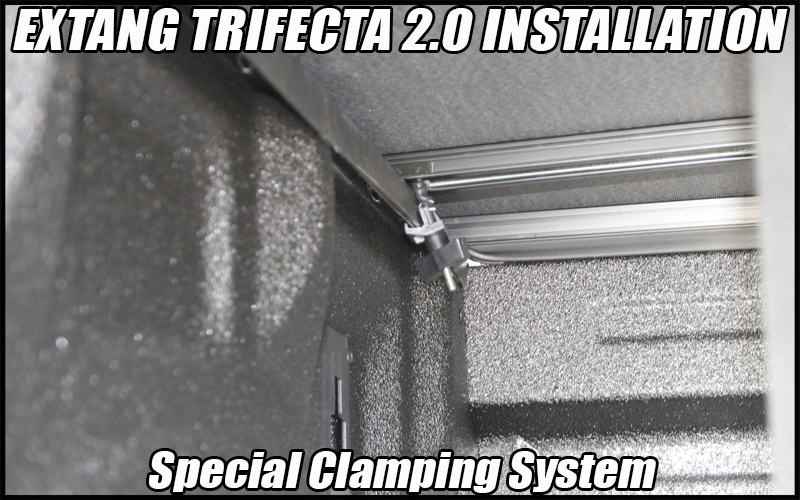 The newly redesigned frame, hinges, and corners provide more structural strength than before. Strongest in the industry, the frame is made of lightweight aircraft grade aluminum. The new MAX hinges are rugged and have a double pivot design. Our exclusive snap on seals eliminate adhesive and remain in place for ultimate weather protection.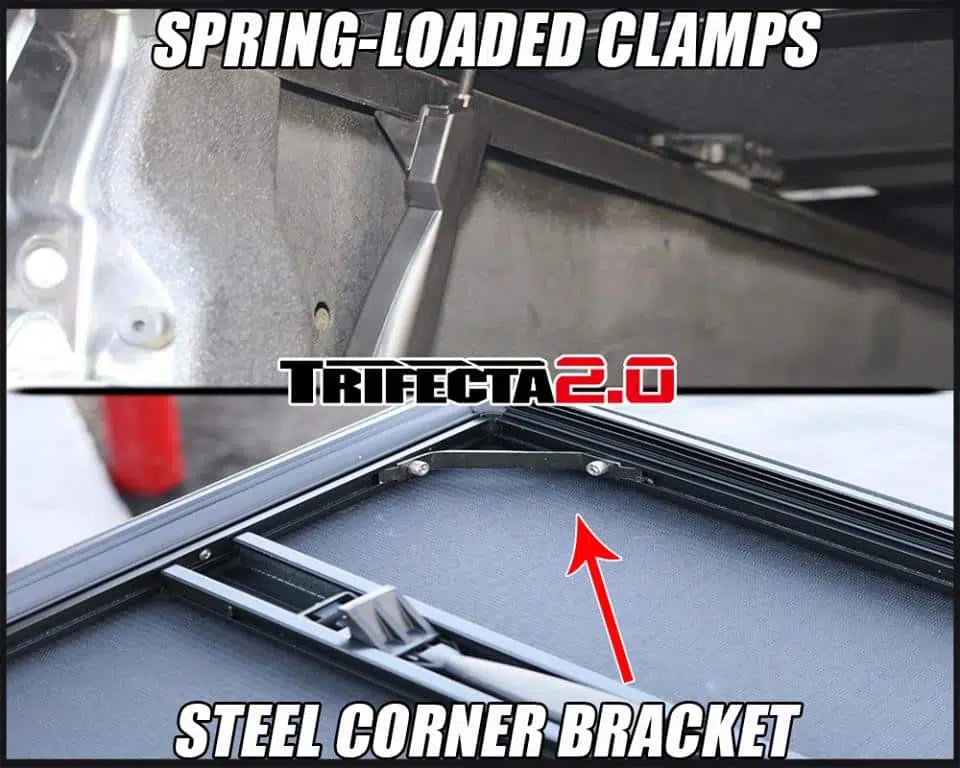 Features
Heavy duty leather grain fabric provides clean lines and a low profile appearance
Extang's clamping system attaches to your truck in seconds for easy installation
Our Extang Engineered cab clamps attach directly to your bed flanges without damage/alteration to your bed caps
EZ-Lock Clamps requires minimal effort to operate and self-locks in position when attached to the bed flange for added security
Description
The best selling soft Tri-Fold cover just got better. The Trifecta 2.0 has softer curves and sleek design that creates smoother, more contoured, low profile appearance. The tarp is constructed of heavy-duty, leather grained fabric with an integrated corner tuck system that has improved tarp tension and keeps your truck looking great.
A soft folding tonneau cover is a type of truck bed cover that is made from a flexible, water-resistant material and is designed to fold up and store when not in use. This type of cover provides a convenient and secure way to protect the contents of your truck bed from the elements, theft, and other types of damage.
Soft folding tonneau covers are typically made from materials such as vinyl, canvas, or a combination of both, and are designed to provide a balance of durability and ease of use. They are typically easy to install and remove, and can be quickly and easily opened and closed, making them a convenient option for truck owners who frequently need to access their truck beds.
The Extang Trifecta 2.0 is a soft folding tonneau cover that is considered to be America's best-selling model due to its combination of affordability, functionality, and durability. The Trifecta 2.0 is made from a heavy-duty vinyl material that is designed to withstand the rigors of daily use, and features a tri-fold design that allows for easy opening and closing of the cover. It is also equipped with a secure latch system that helps to keep your cargo safe and secure, and is designed to be weather-resistant, protecting your truck bed and its contents from rain, snow, and other elements.
In summary, soft folding tonneau covers provide a convenient and secure way to protect the contents of your truck bed, and the Extang Trifecta 2.0 is a popular option due to its combination of affordability, durability, and functionality.