Discover the Extang Trifecta 2.0: A Premium Folding Tonneau Cover at Truck Access Plus
Are you looking for a high-quality folding tonneau cover for your truck? Look no further than the Extang Trifecta 2.0, a top-notch accessory designed to enhance the functionality and style of your vehicle. Truck Access Plus, your trusted source for overlanding accessories, proudly offers the Extang Trifecta 2.0, in stock and ready to ship or install locally at the store.
The Extang Trifecta 2.0 is renowned for its exceptional quality and innovative design. It is engineered to fit a wide range of truck models, including popular ones like the Ford F-150, Chevy Silverado, Ram 1500, and more. When you visit Truck Access Plus, you can experience the Trifecta 2.0 firsthand, allowing you to feel the quality craftsmanship and attention to detail.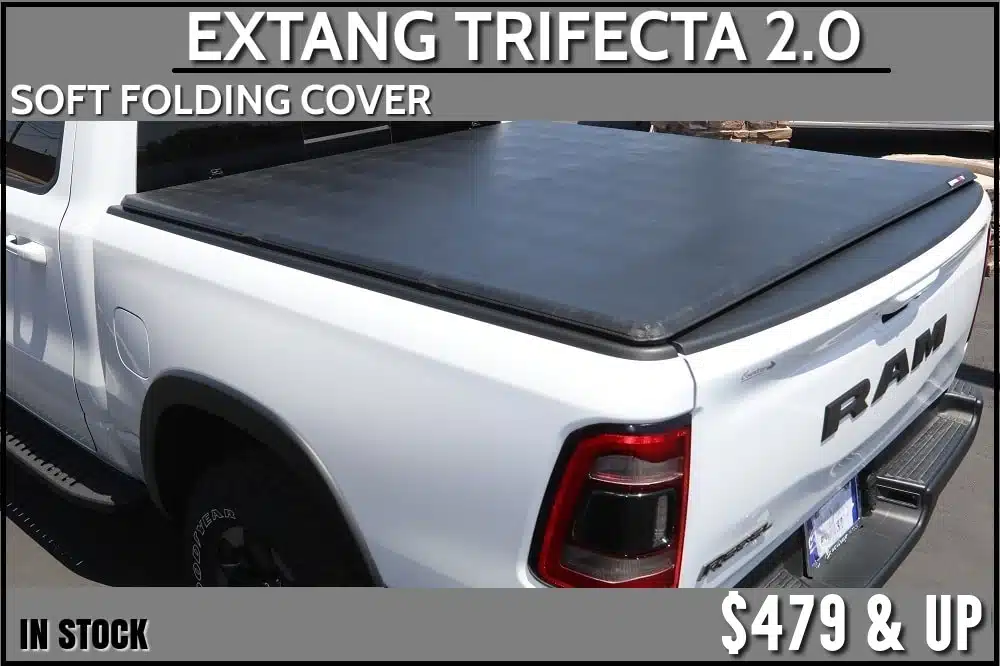 Best Soft Folding Cover
Backed by Lifetime Warranty
Strong Aluminum Frame Construction
Nice Padded Hinges & Weather-Sealing
Secure When Tailgate Locked
Proudly Made In U.S.A
So, why is the Extang Trifecta 2.0 worth considering for your truck? Let's delve into its features and benefits:
Superior Quality: The Trifecta 2.0 is built to last. It is constructed using high-quality materials, such as heavy-duty aluminum frames and durable vinyl fabric. This ensures its resilience against various weather conditions and everyday wear and tear.
Easy Operation: The Trifecta 2.0 offers a user-friendly design that allows for effortless operation. It features an integrated buckle system that enables quick and secure folding and unfolding. The cover can be easily adjusted to provide partial or full bed access as needed.
Enhanced Security: With the Trifecta 2.0, you can enjoy peace of mind knowing that your truck bed and cargo are secure. It comes equipped with rugged, weather-resistant seals that prevent water and debris from entering the bed, safeguarding your belongings from the elements.
Sleek and Streamlined Appearance: The Trifecta 2.0 boasts a low-profile design that complements the overall look of your truck. Its sleek contours and matte black finish create a sophisticated and polished appearance, elevating the aesthetics of your vehicle.
Versatile Bed Access: This folding tonneau cover offers multiple configurations to suit your cargo needs. You can conveniently fold the cover towards the cab, securing it in place with the integrated buckles, allowing you full access to your truck bed. Alternatively, you can partially fold it, providing access to specific sections of the bed while keeping the rest protected.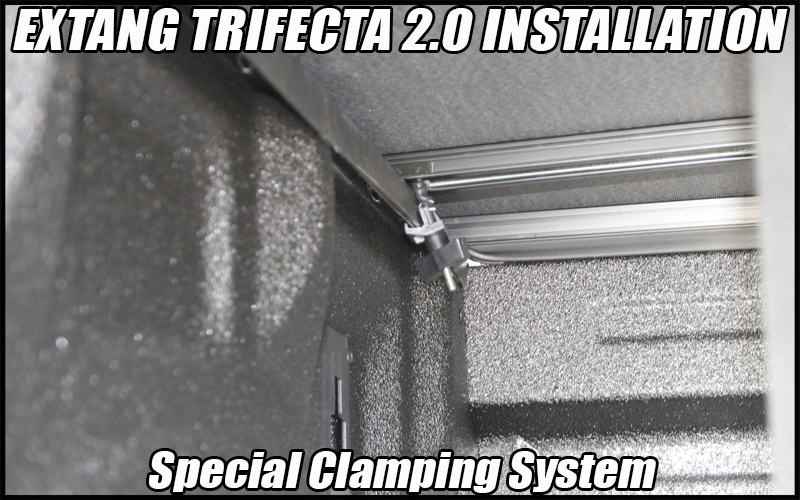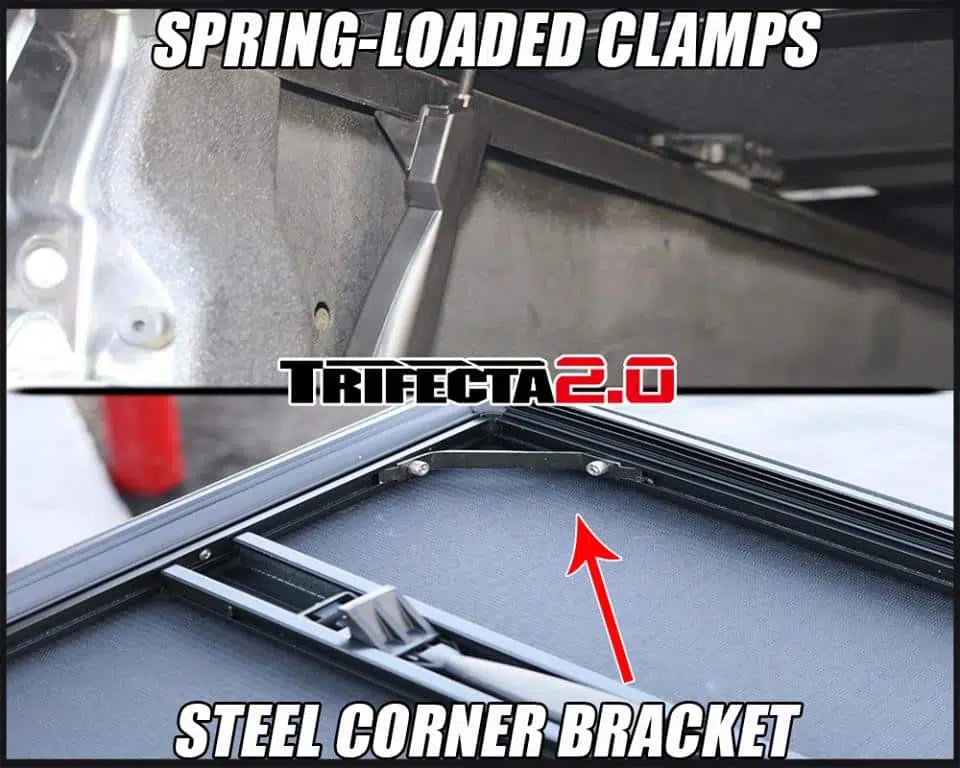 Truck Access Plus is your premier destination for the Extang Trifecta 2.0. Their knowledgeable team is ready to assist you in finding the perfect fit for your truck model and bed size. Whether you prefer professional installation or prefer to handle it yourself, they offer options to suit your needs.
When you visit Truck Access Plus, you'll be able to see the Extang Trifecta 2.0 up close and appreciate its durability and craftsmanship. The team at Truck Access Plus can answer any questions you may have, ensuring you make an informed decision for your truck bed cover needs.
In conclusion, the Extang Trifecta 2.0 is a top-of-the-line folding tonneau cover that combines durability, functionality, and style. Truck Access Plus, as an authorized dealer, has the Extang Trifecta 2.0 in stock and ready to ship or install locally. Don't miss the opportunity to visit their store and experience the quality of the Extang Trifecta 2.0 for yourself. Upgrade your truck with this exceptional folding tonneau cover and enjoy the benefits it brings to your truck bed and cargo protection.