Retractable Truck Bed Covers In Phoenix, Arizona
FEATURES:
HEAVY-DUTY ALUMINUM CONSTRUCTION
BACKED BY LIFETIME WARRANTY
NEW MATTE BLACK TEXTURED FINISH
SLEEK, LOW-PROFILE LOOK
PROUDLY MADE IN USA
FEATURES
Industrial Strength Aluminum Slats
Legendary Lifetime Warranty
Sleek Appearance, Low-Profile Design
Compatible With Most T-Slot Accessories
Ultimate Versatility With Trax Rail System
Retractable truck bed cover provides rugged protection, low-profile design, and maximum security. The compact storage container features a unique spiral track system that prevents the cover from coming into contact with itself as it opens and closes. The operation of this cover allows it to always stay flush to the rails and creates a dependable seal to help keep the elements out and protect your cargo.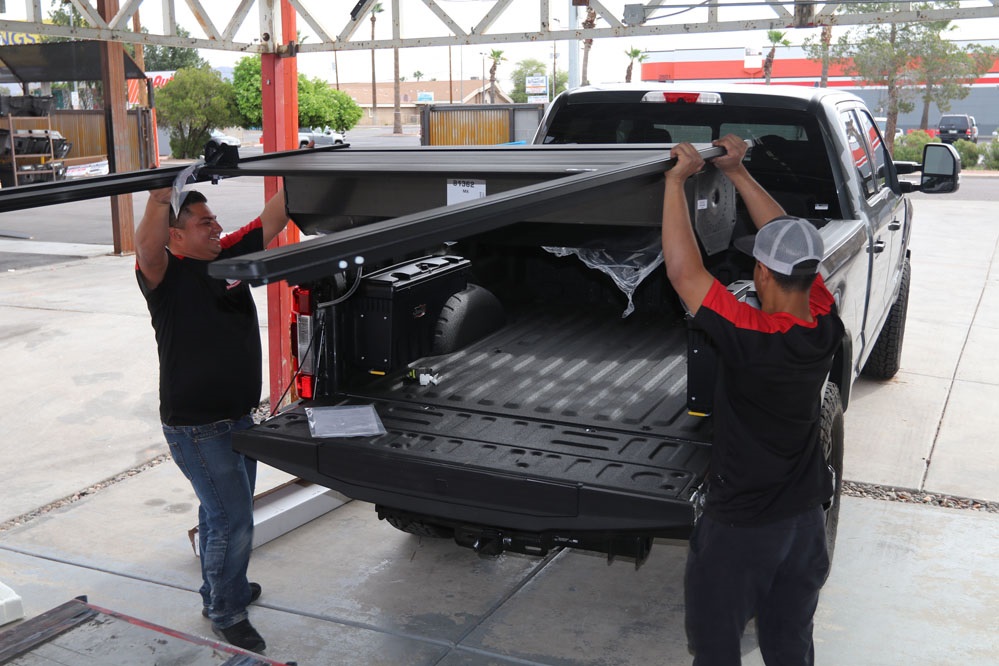 Retrax is a well-known brand of retractable truck bed covers that offers high-quality products. Retrax covers are made in the USA using superior materials such as aircraft-grade aluminum with heavy-duty aluminum slats. They are known for their durability, longevity, and ease of use. Retrax covers also have a unique, low-profile design that adds a sleek and stylish look to any truck.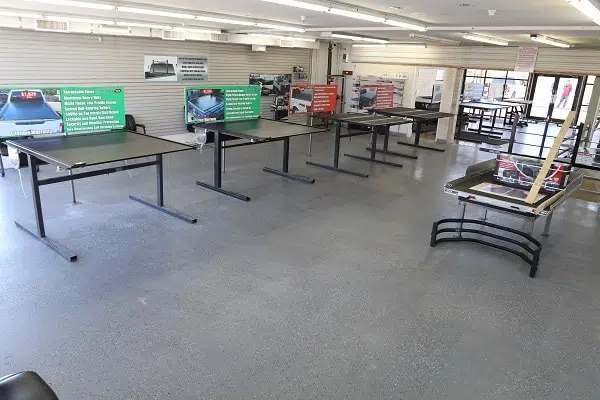 Truck Access Plus specializes in retractable truck bed covers for all Chevy, Ford, GMC, Ram, Nissan, Honda, and Toyota trucks.  A retractable tonneau cover is a very secure style to purchase because it can be key-locked at any point on the rail system. Truck Access Plus is the Arizona's leading installer for retractable truck bed covers.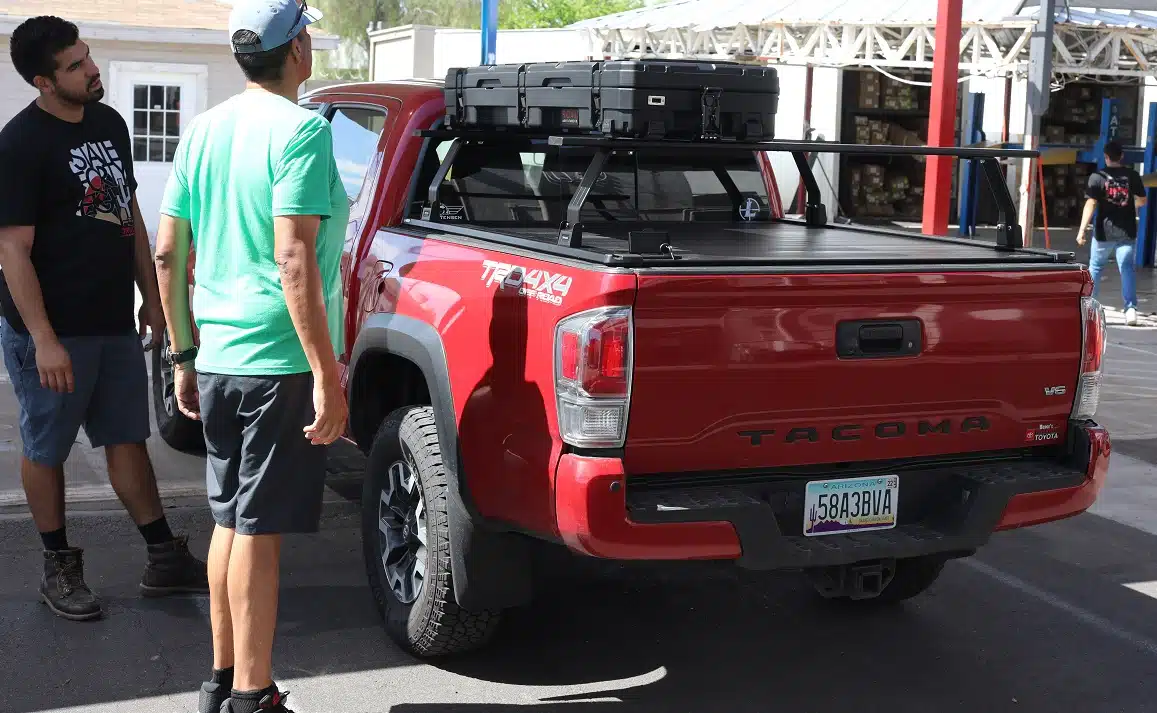 Retrax covers lock with a unique key system that secures the cover in place at any position along the bed. The cover can also be locked in the closed position, providing added security and peace of mind. When it comes to weather protection, Retrax covers have a sealing system that keeps water and debris out of the truck bed, ensuring that the contents stay dry and safe.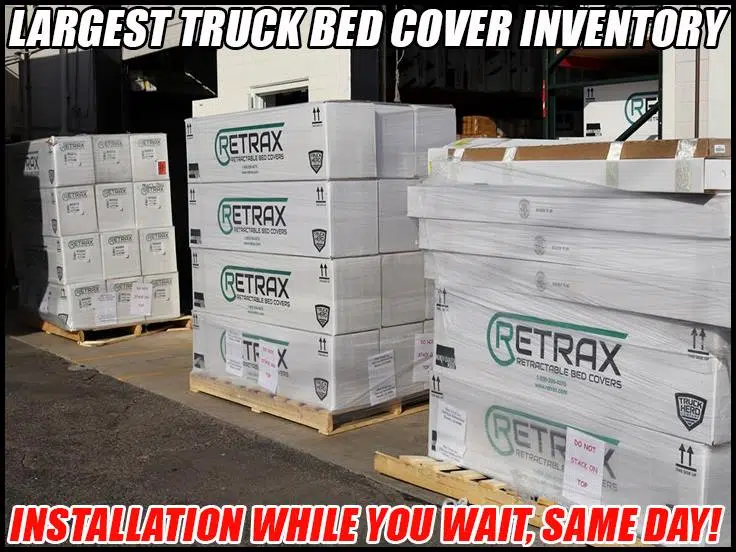 Retrax covers are available in a matte black textured finish which is built to withstand the elements. This matte black textured finish allows truck owners to match any vehicle's exterior or personal style preferences. Overall, retractable truck bed covers like Retrax offer a versatile and practical solution for those looking to keep their cargo secure and protected, while also adding a touch of style to their truck.
One of the advantages of a retractable truck bed cover over a hard folding cover is its convenience. Retractable covers can be easily opened and closed with just one hand, making them much more practical for everyday use. They are also better at keeping water out of the truck bed compared to some hard folding covers, which can have gaps between the panels that let in rain and snow.
Truck Access Plus in Phoenix, Arizona specializes in retractable tonneau covers: RetraxPRO MX & RetraxPRO XR.  Visit the local tonneau cover store: 2549 E. McDowell Rd. Phoenix, AZ 85008, or call the experts: 602-273-9284