N-FAB EPYX: Enhance Your Truck's Style and Functionality
When it comes to upgrading your truck's appearance and functionality, N-FAB EPYX steps are an excellent choice. These innovative and stylish running boards offer a perfect blend of form and function, making them a popular option among truck owners. With their unique design and durable construction, N-FAB EPYX steps are sure to make a statement on your vehicle.
N-FAB EPYX steps are designed to provide a sleek and modern look that complements your truck's overall aesthetic. They feature a textured black finish that adds a touch of rugged elegance, enhancing the visual appeal of your vehicle. Whether you have a lifted truck or a stock-height vehicle, N-FAB EPYX steps are designed to fit seamlessly and provide a solid stepping surface for easy access to your truck.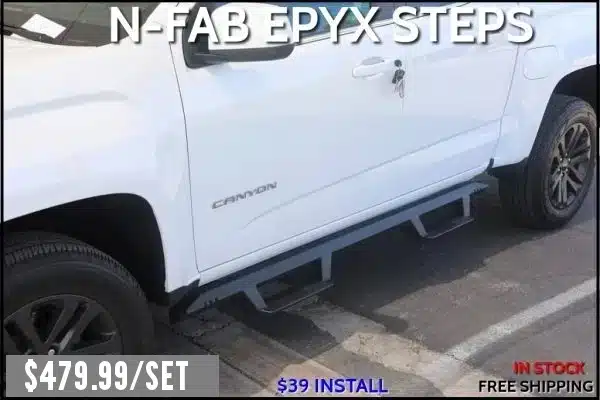 Features:
The EpYx drop down step provides a sleek and polished aesthetic to your vehicle. The expanded step plate offers the ultimate ease of access to any vehicle. Angular steel construction offers long lasting durability and strength for all of your vehicle needs. All new modular brackets make installation factory-mounted.
Drop down step positioned at each door with expanded step plate for ease of access to stock or lifted vehicles.
Modern angular design that fits tight to the vehicle body for a modern clean look featuring a full steel construction for strength and durability.
Textured black powder coat finish.
Available in Cab Length Configuration.
Installation made easy with new modular brackets allowing for simple adjustment for perfect fit. Sold in pairs and as a kit with step rails and brackets packaged together in one box.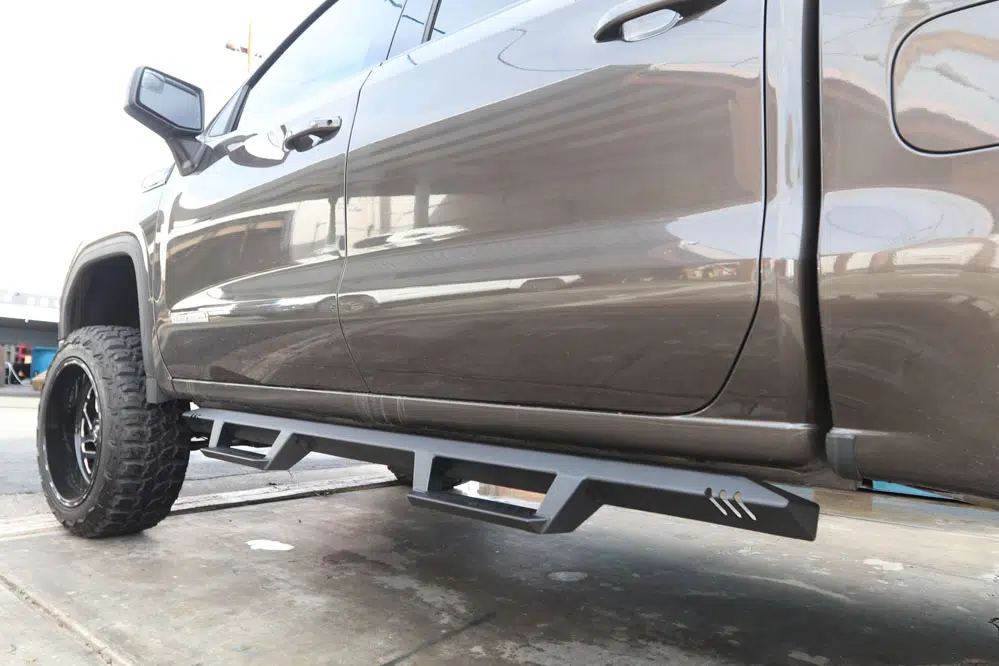 These running boards are not only stylish but also highly functional. The EPYX steps offer a wide and secure stepping area, providing stability and safety when entering or exiting your truck. With a step surface that extends all the way to the vehicle's rear wheel, N-FAB EPYX steps offer convenient access to both the front and rear doors of your truck. This feature is particularly beneficial for passengers and individuals with reduced mobility.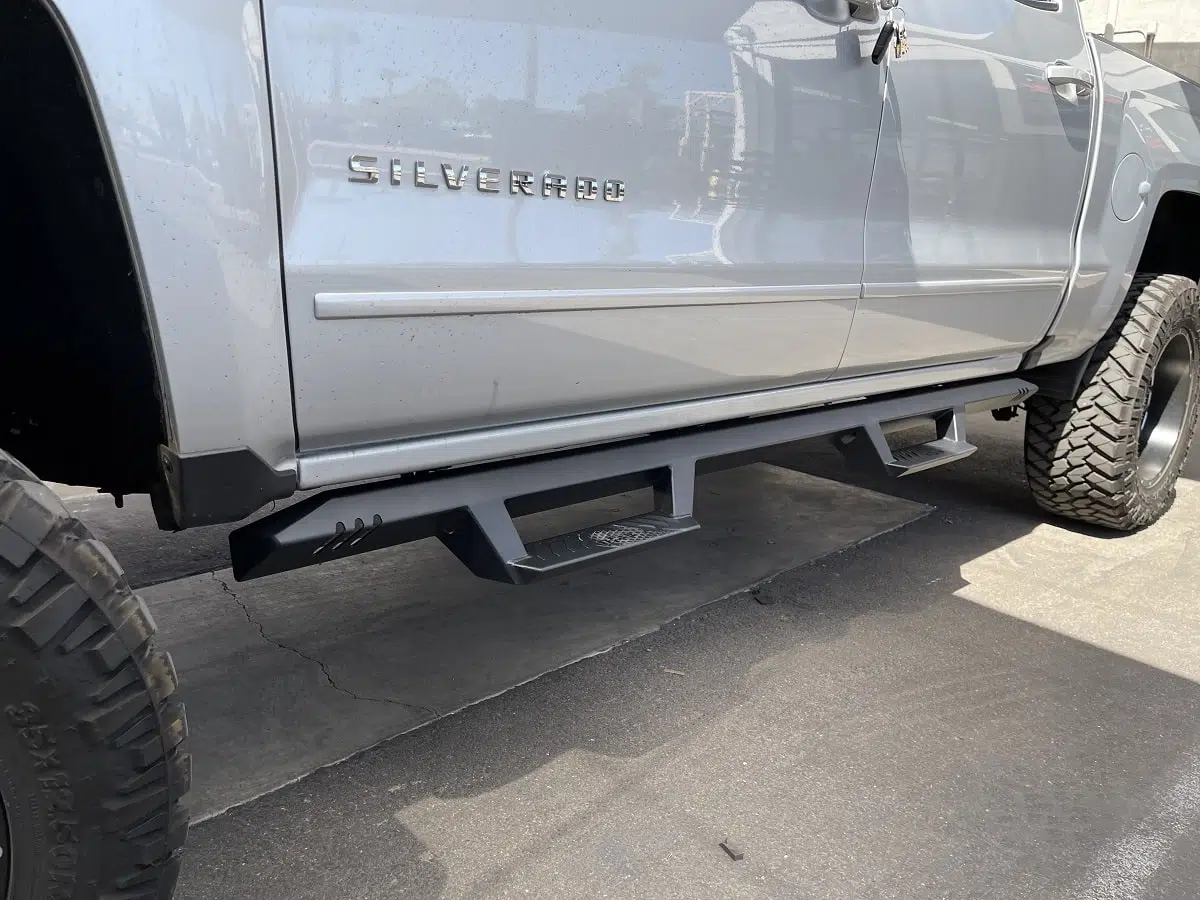 N-FAB EPYX steps are built to last. Constructed from high-quality materials, these running boards are designed to withstand the rigors of everyday use and various weather conditions. They are engineered to be resistant to corrosion, ensuring long-lasting durability and performance. Whether you're driving through rugged terrains or encountering harsh weather, N-FAB EPYX steps are built to handle the challenges of the road.

CALL NOW FOR INSTALL OR SHIPPING TODAY!
Truck Access Plus, located at 4535 S 12th Ave, Tucson, AZ 85714, is an authorized dealer for N-FAB products, including the EPYX steps. They offer a wide range of N-FAB products and can provide expert advice to help you select the perfect fit for your truck. Feel free to contact them at (520) 620-0570 for more information or to speak with a knowledgeable representative.
Truck Access Plus also offers convenient options for customers. If you prefer to install the N-FAB EPYX steps yourself, they provide free nationwide shipping, ensuring that you receive the product directly at your doorstep. Alternatively, if you're located in Phoenix, Arizona, you can opt for professional installation services at their store for a nominal fee of $39.99. This option guarantees expert installation, ensuring optimal fit and performance.
In conclusion, N-FAB EPYX steps are a fantastic addition to your truck, providing both style and functionality. With their sleek design, durable construction, and wide stepping surface, these running boards are designed to enhance your truck's appearance and make entering and exiting your vehicle easier and safer. Visit Truck Access Plus or contact them at (520) 620-0570 to explore the N-FAB EPYX steps and other N-FAB products available. Upgrade your truck with N-FAB EPYX steps and enjoy the perfect combination of style and practicality on your next adventure.