Features
The RetraxPRO is the industry-leading tonneau cover and deciding to purchase the new XR rail system will provide more functionality, durability, and style. Making the decision to invest into a RetraxPRO XR will be a choice that will transform how the pickup truck bed can be used. The product has a lifetime warranty on parts and labor.
The RetraxPRO XR, is a premium tonneau cover, combining industrial strength aluminum construction with an incredibly resilient matte finish. Retrax has been manufacturing retractable truck bed covers in the USA for 25+ years. The new XR integrated T-slot rail provides the ability to customize the pickup truck bed with rack accessories from companies like: Yakima, Front Runner, Letiner Designs, and more.
The ability to add a truck bed rack system which will allow for cargo above the truck bed and the option to add products like: bike racks, kayak racks, ladder racks, and much more. Visit the store located at: 2549 E. McDowell Rd. Phoenix, AZ 85008. Same day installation on RetraxPRO XR retractable truck bed covers.
The RetraxPRO XR is a heavy-duty retractable truck bed cover made by Retrax. It is constructed of industrial-strength aluminum and polycarbonate materials that provide strength and durability. The cover has a matte finish that complements the look of any truck.
The RetraxPRO XR has a limited lifetime warranty that covers the cover and its components. The cover features a unique locking system that allows you to lock the cover in place at any position along the rail system, providing flexibility and versatility for your truck bed storage needs. The RetraxPRO XR is capable of supporting up to 500 lbs of weight on top.
The purpose of the RetraxPRO XR is to provide a secure, weather-resistant, and stylish solution for truck bed storage. The cover can be easily removed when you need to haul larger items, and it can be quickly re-installed for added security. The RetraxPRO XR is compatible with rack accessories and can be easily integrated with any bed rack system.
The RetraxPRO XR is designed to be the last truck bed cover you will ever need. It is easy to install, and with its durable construction, it provides long-lasting protection for your truck bed and its contents. The cover is waterproof and provides a great option for truck owners who want a high-quality, heavy-duty retractable truck bed cover.
Visit Truck Bed Covers Showroom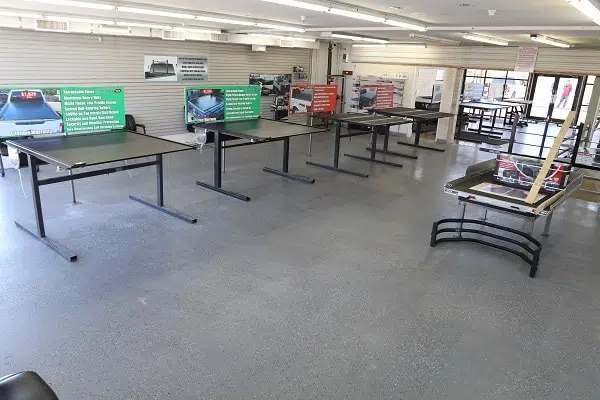 Tonneau Cover Warehouse