Truxedo Elevate Rack System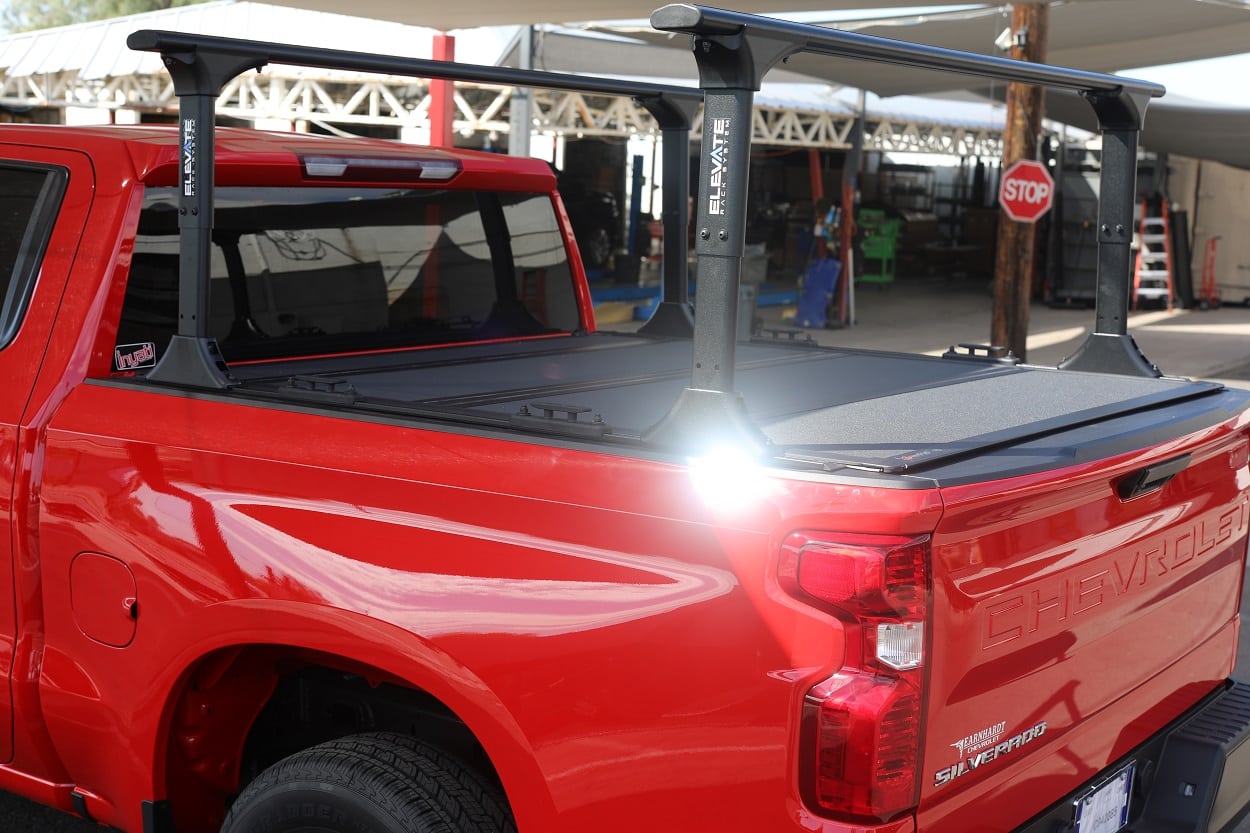 FEATURES
Racks Load Rating: Maximum on road of 500 lbs. & maximum off road of 250 lbs.
Work or Play: Strong enough to carry bikes, kayaks, rooftop tents, baskets, ladders & more
TS Rails can be used to install a variety of T-Slot equipped racks and inside mount truck bed covers
Robust aluminum construction with a durable, textured powder-coat finish
Installs in minutes with no drilling or special tools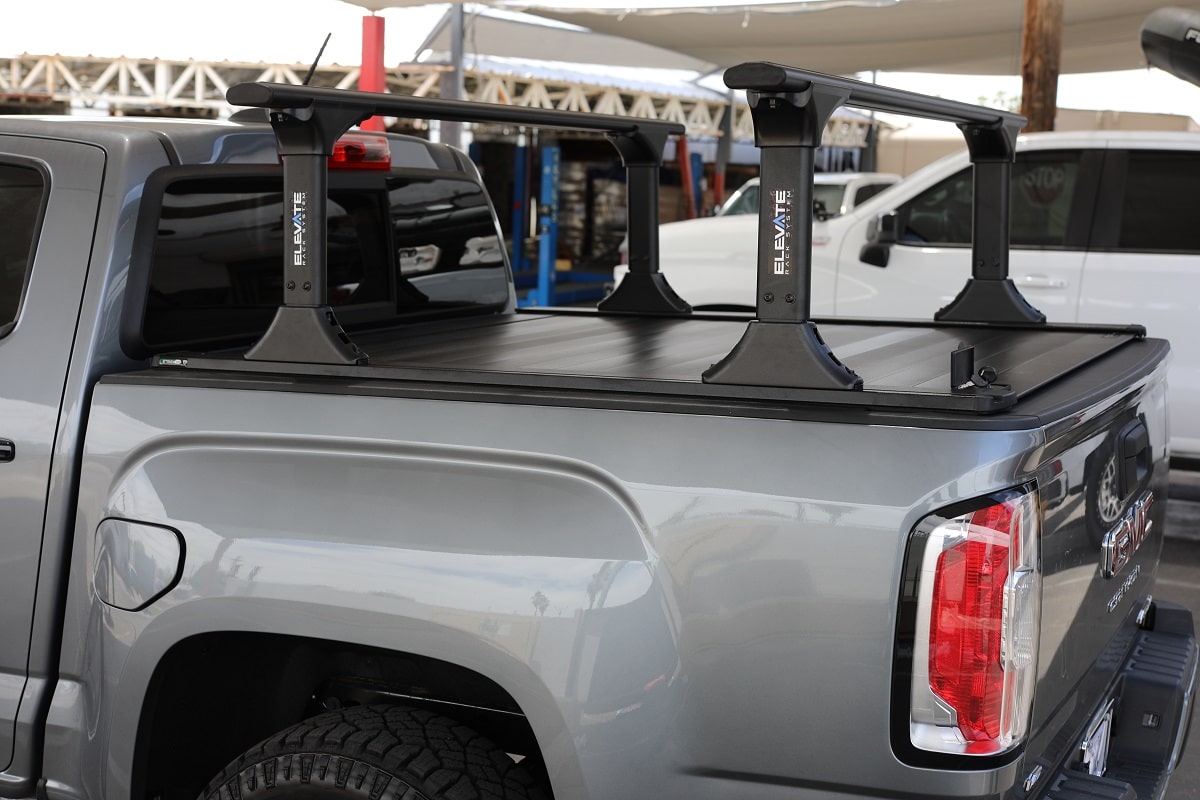 Creating more storage options and overall cargo space for your pickup truck, the ELEVATE RACK SYSTEM will help deliver maximum fun and adventure for all.
Be it soft or hard, rolling or folding, this unique truck rack system allows for the installation and full utilization of many premium inside mount truck bed covers.
First, determine the right rack based on the truck type:
• With a wider crossbar profile, the ELEVATE FS RACK can be paired with Full-Size trucks, Jeep Gladiator, Nissan Frontier and Toyota Tacoma
• With a narrower crossbar profile, ELEVATE CS RACK can be paired with Ford Maverick, Ford Ranger, new Chevy Colorado and GMC Canyon
Next, determine the length of the truck bed and required rail length:
• The ELEVATE TS RAILS are available in a variety of lengths to fit a multitude of truck beds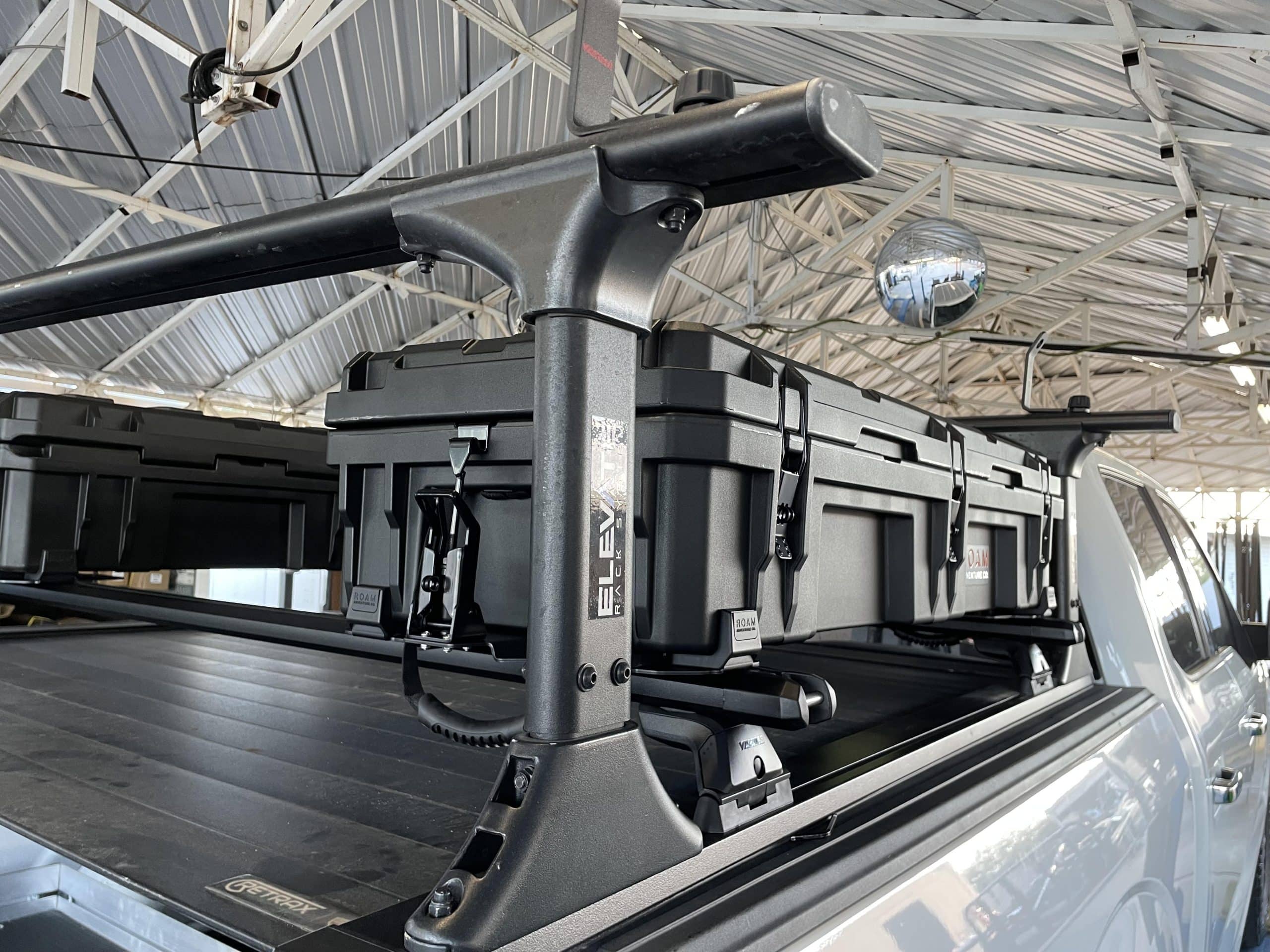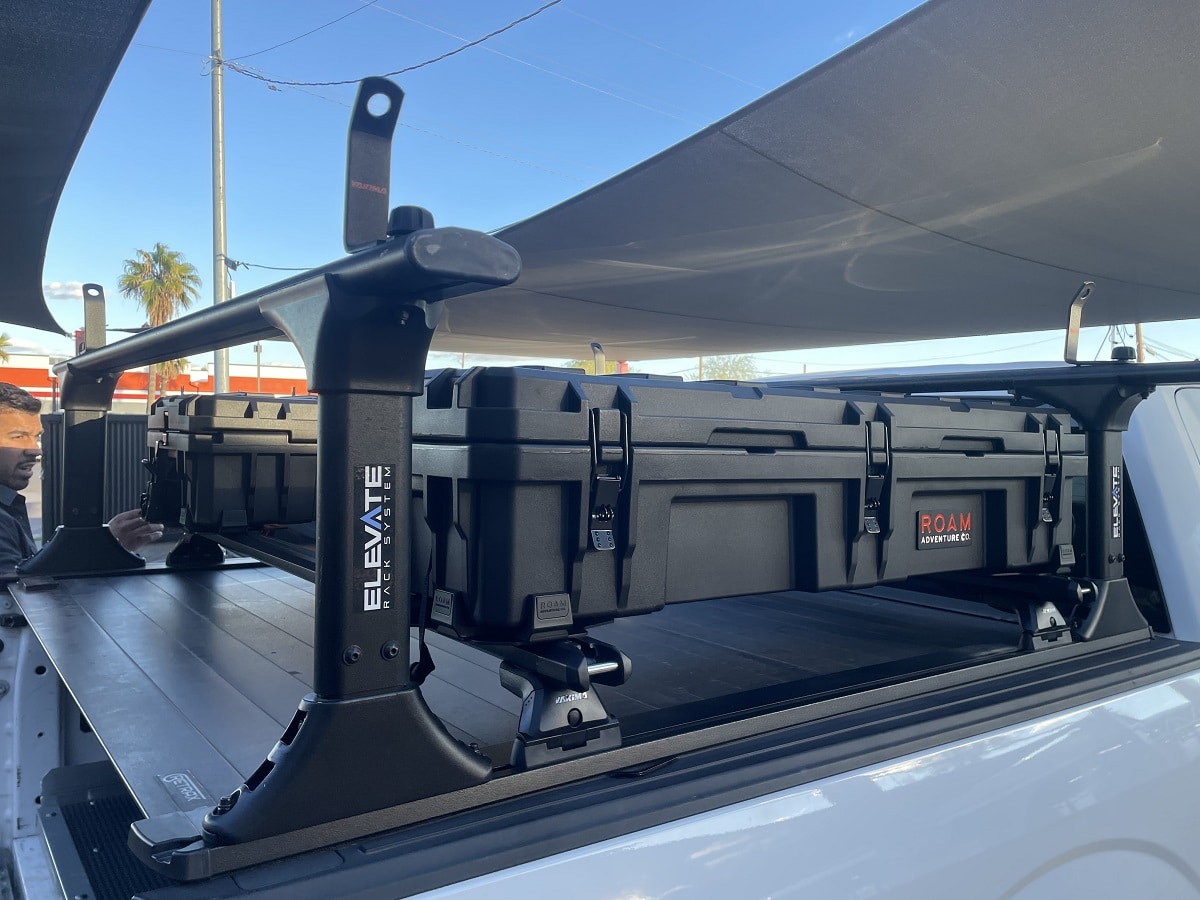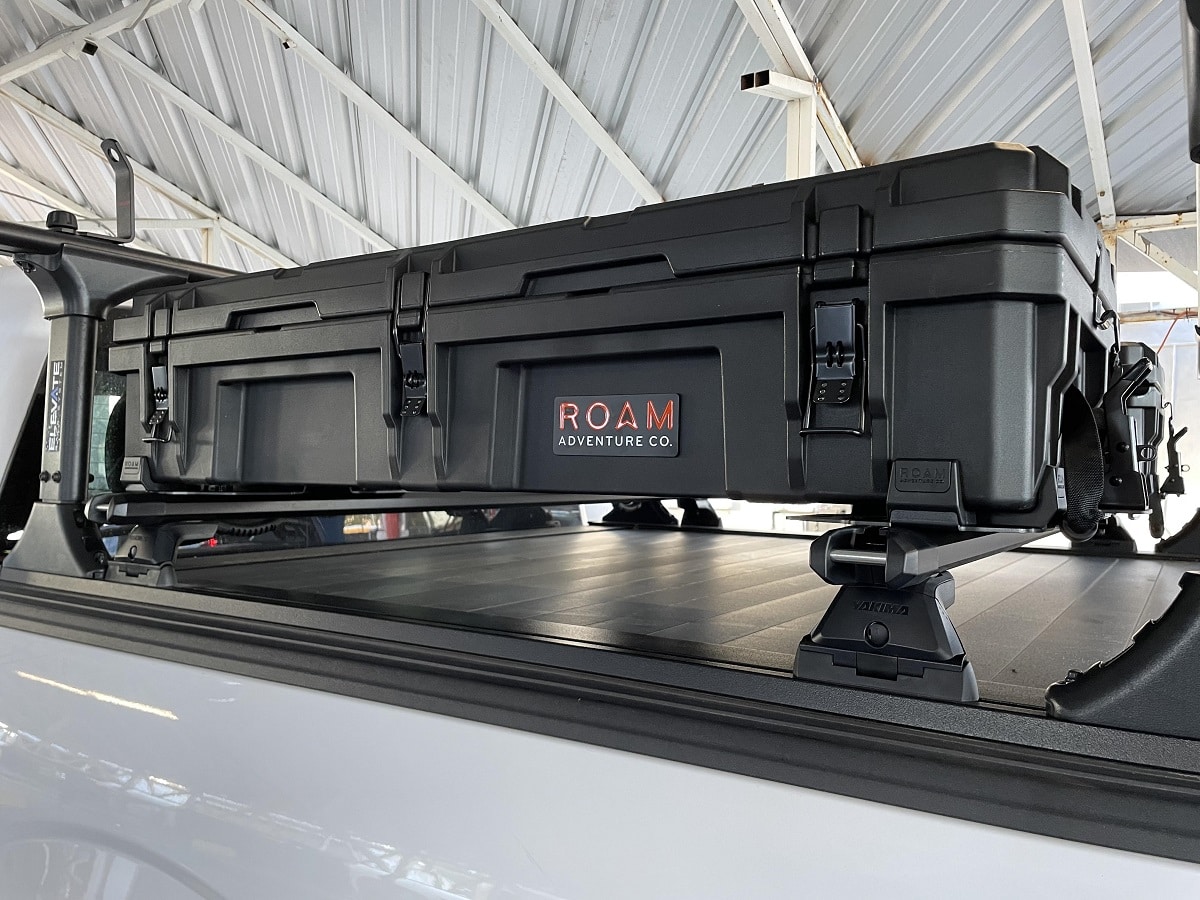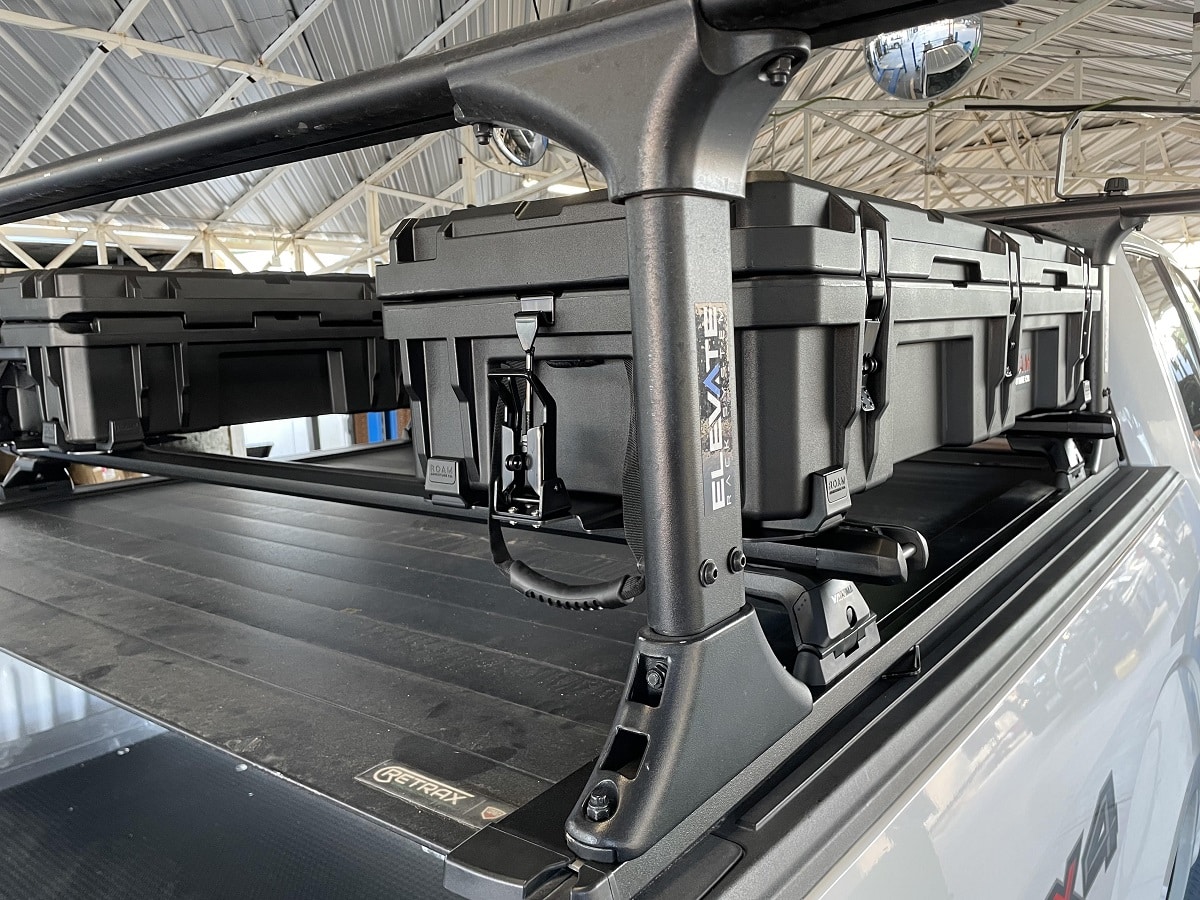 Truxedo Elevate Rack + iKamper 3.0 Skycamp + RetraxPRO XR
Truck Access Plus had the opportunity to transform this Ram 2500/3500 into an overland-prepped pickup truck. The first accessory was the retractable aluminum bed cover which is constructed of heavy-duty aluminum, key-lockable at any point, and has upgraded XR rails which allow rack accessories to be mounted on top.
The second accessory, Truxedo Elevate Rack  system which is adjustable to different height levels. The strong aluminum construction has a textured matte black finish and strong crossbars which make mounting rooftop tents, ladders, cargo carriers, kayaks and much more!
The finial accessory, iKamper Skycamp 3.0 which is the hard shell rooftop tent which has new features making it the most durable & nicest RTT on the market.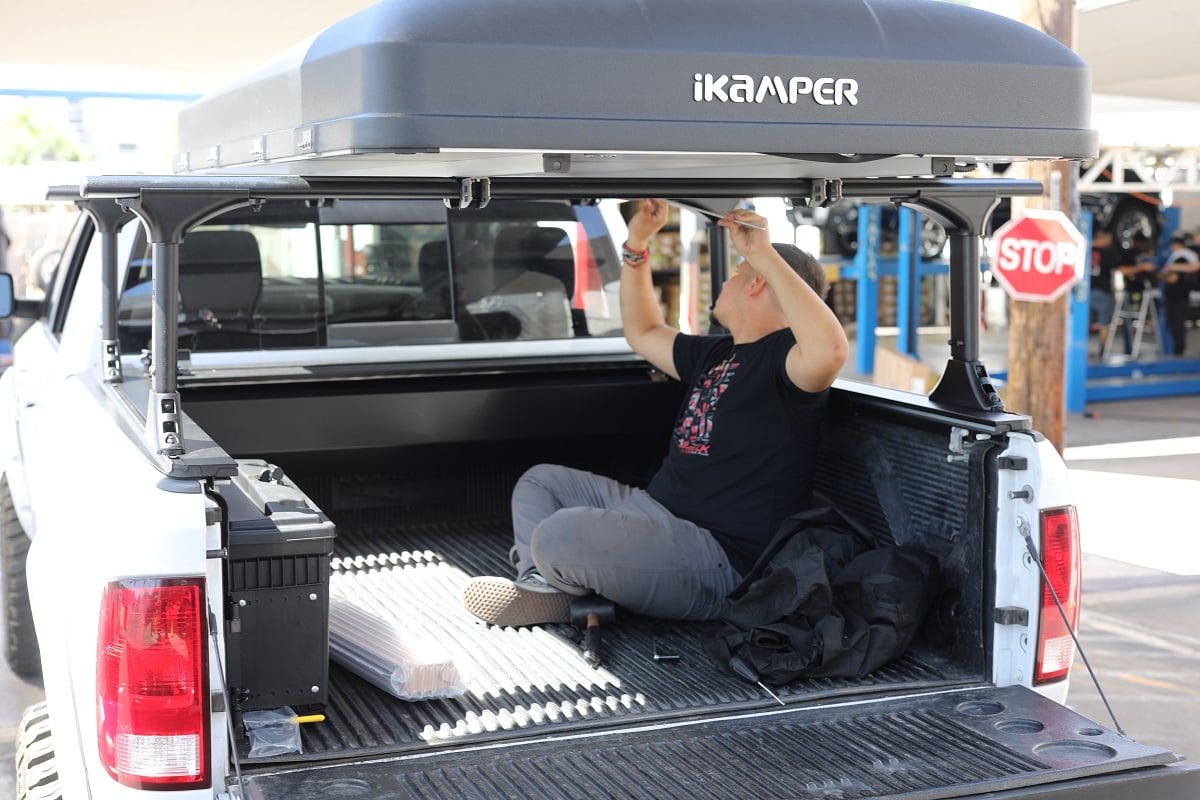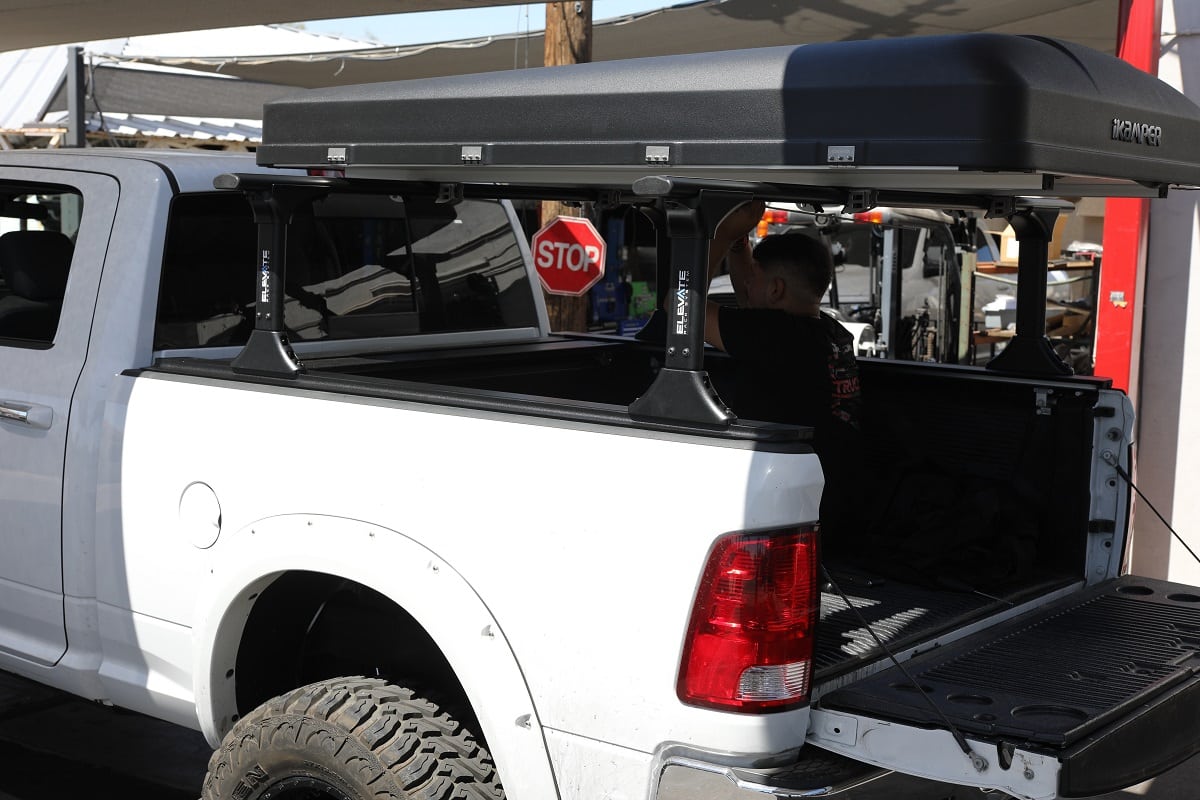 TS Rails (With Hard Folding Cover)
Truck Access Plus has the new TS rails for the elevate rack system and truck owners who have hard folding or roll up truck bed covers. The TS Rails also include tie-down cleats and provide the ability to add rack accessories on top.
TS Rails (With Hard Folding Cover)