Full Access to Your Truck Bed with a Bakflip MX4 Tonneau Cover
A bed cover is an essential accessory for your truck. When you are hauling heavy equipment or materials all the time, you don't want to have to load and unload them every time you get to your home or business or inclement weather strikes. The right truck bed cover will protect your gear from thieves as well as water damage.
But not all truck bed covers are created alike. Some offer better protection, and some are easier to use than others. The Bakflip MX4 tonneau cover is an excellent choice for any type of truck. Here are just a few of the benefits it offers: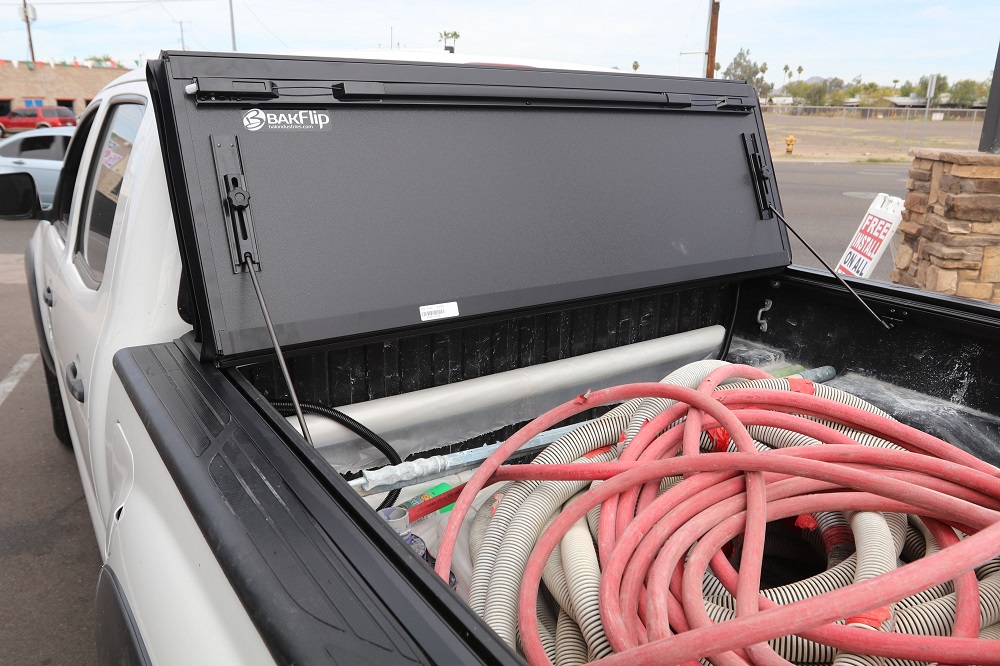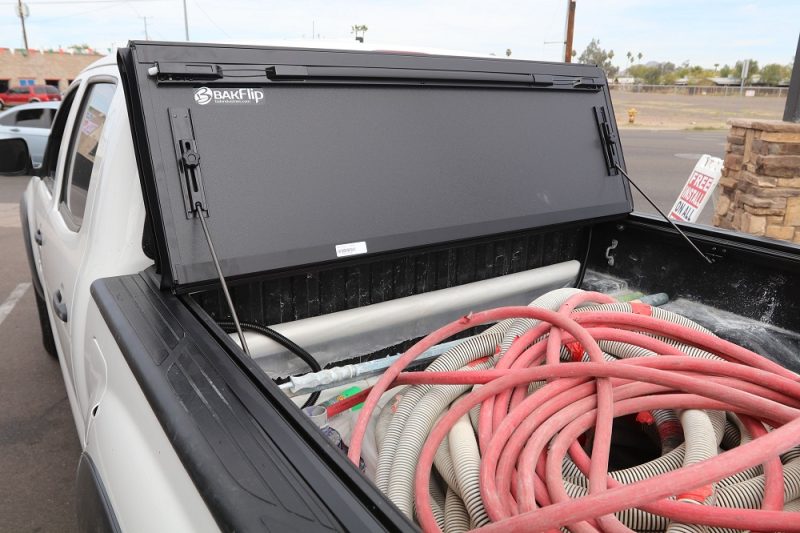 Durable Construction
Many tonneau covers are made of soft materials like vinyl that allow them to roll up and to remain flexible. However, these soft materials can be easily torn or punctured. Not only does that mean you may have to spend a lot of money replacing your covers, but it also means that your belongings are vulnerable to theft.
The Baklip MX4 tonneau cover is made of solid core panels with aluminum skins. The cover can withstand up to 300 pounds of weight, so you can feel confident knowing that anything you have stored under the cover is protected.
Weatherproof Features
Rain can easily leak in around the sides and hinges of most covers, causing your belongings to get molded, rusted or wood damaged. The Bakflip MX4 truck bed cover has weatherproof features to prevent water damage.
The cover has a water drainage system that guides water to the front of the bed, where it is drained through a series of tubes. The cover also has an EPDM rubber seal that prevents water from leaking in around the edges, as well as flush hinges.
The cover also has UV protection, which means it won't fade or chalk in the blazing Arizona sun.
No-Drill Installation
You may love your truck bed cover now, but you may change your mind later or have to replace the cover when it becomes aged or damaged. The new cover may not install in the same location, which means that you end up with extra holes in the bed from the old cover. The cycle can repeat as long as you own the truck, leaving the bed riddled with holes.
The Bakflip MX4 tonneau cover can be installed with a latch system that does not require any drilling. That makes installation easier, and it keeps your truck bed intact.
Full Bed Access
Another problem that many truck owners face with a bed cover is that they aren't able to reach that last bit of space under the head of the cover. Most covers do not retract all the way, as they need space for their operating mechanism. That means you could have to reach under a foot or more of cover to get to your gear.
The Bakflip MX4 cover allows you to easily get full access to your truck bed. The cover folds back in three panels that reveal the entirety of the bed. Each panel has a slam latch and pull cable for secure closing and easy opening. The mechanism improves security while also improving ease of access.
Truck Access Plus sells the Bakflip MX4 tonneau cover and many other truck bed covers. We have options for all types of trucks to keep your belongings protected from the Arizona weather and from thieves. Explore our online selection or visit us in Arizona today.
Published By:
Truck Access Plus
2549 E McDowell Rd
Phoenix, AZ 85008
Phone:(602) 273-9280
Email: [email protected]
Website: https://truckaccessplus.com