Truck Bed Covers In Scottsdale Arizona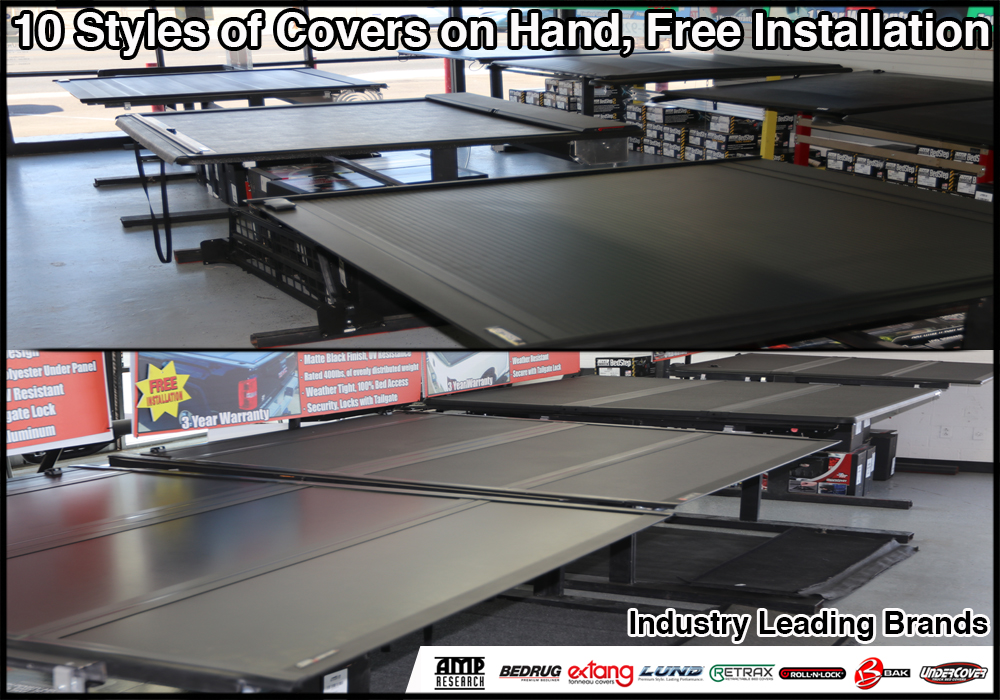 Having a truck bed cover in Scottsdale, Arizona will provide weather protection, cargo security, and improved fuel economy. There are several unique styles of pickup truck bed covers for Scottsdale truck owners to get installed same day. A soft or hard tonneau cover will keep the truck bed out-of-sight and out-of-mind from prying eyes in parking lots. Security is a big factor while deciding which truck bed cover to get and most new pickup trucks today are equipped with locking tailgates. If the tailgate can not be lowered than the truck bed cover can not be opened. Our tonneau cover showroom in Arizona has many styles of tonneau covers on full size display. Feeling truck bed covers and having experts help answer questions is why the drive from Scottsdale is worth it. For a stylish and protective tonneau covers, we are your premier Scottsdale truck bed cover expert. Bring in your truck today to find the perfect quality cover for your needs, taste and budget.
Soft Truck Bed Covers In Scottsdale, AZ
A soft tonneau cover or vinyl truck bed cover will provide weather protection without breaking the bank. There are two styles of vinyl "soft" tonneau covers available for Scottsdale truck owners to decide ranging from folding to rolling. A soft tri-fold truck bed cover is constructed of marine vinyl fabric with an aluminum frame and will be secure when tailgate is locked. A roll up truck bed cover is also constructed of marine vinyl fabric and has aluminum support bows which provide support while putting weight on top of the tonneau cover.