Toyota Tacoma Truck Bed Cover BAKFlip MX4
The BAKFlip MX4 is the best truck bed cover for all Tacoma pickup trucks. BAK Industries has many styles of hard folding tonneau covers, the top-selling style is the BAKFlip MX4. This matte black aluminum tri-fold truck bed cover provides full bed access in seconds by folding up to back window. There are struts that are designed to hold the truck bed cover safely against rear window allowing the bumper paddings to protect back window from damage.
Toyota Tacoma Utility Track Rails BAKFlip Installation
Newer Toyota Tacoma truck beds have tie-down rails (utility track system) installed on the inside of the truck bed. When a BAKFlip hard folding tonneau cover is installed the process requires lowering of the existing track rails. There is no drilling required for this install which lowers the tie-downs approx. 2″. BAK Industries special mounting kit does NOT affect the use of the track system rails on Toyota Tacoma truck beds.
2016-2019 Toyota Tacoma 5′ Bed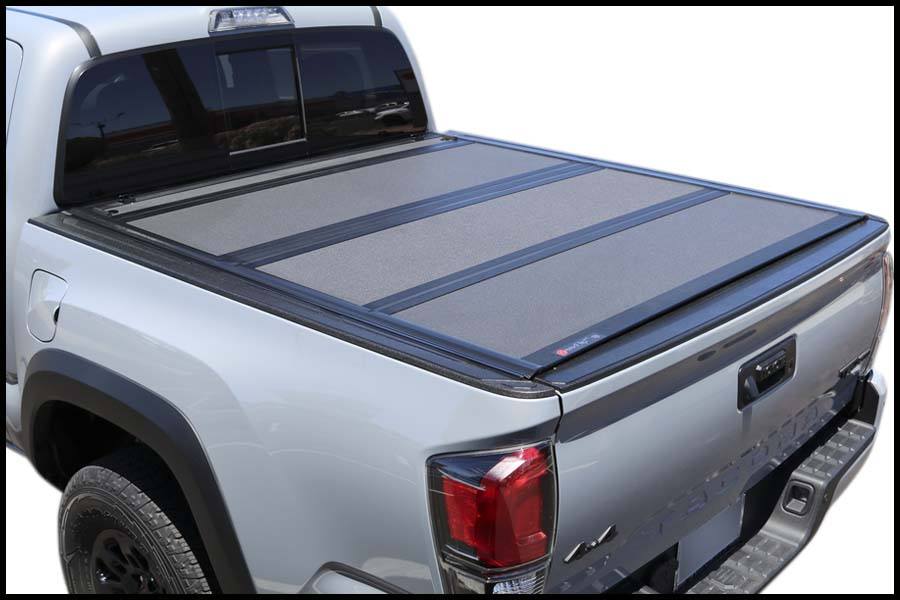 2016-2019 Toyota Tacoma 6′ Bed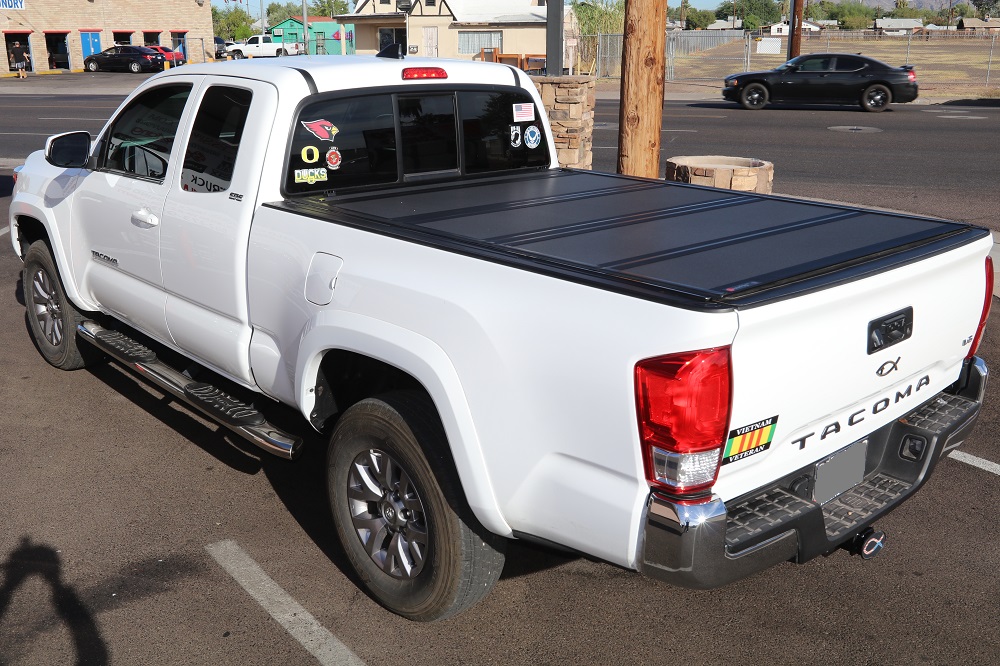 2005-2015 Toyota Tacoma 5′ Bed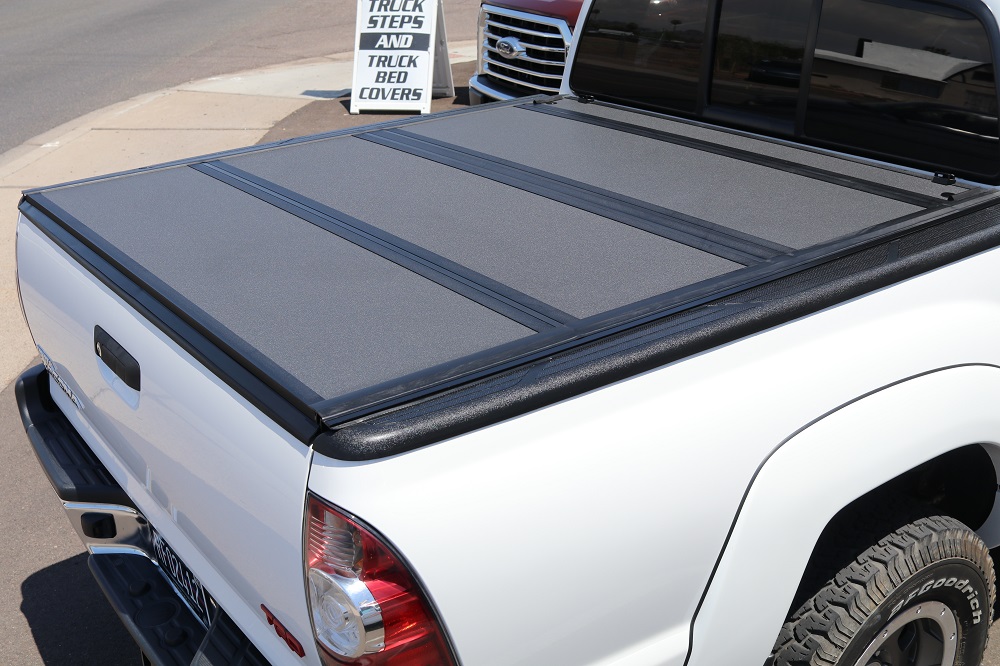 2005-2015 Toyota Tacoma 6′ Bed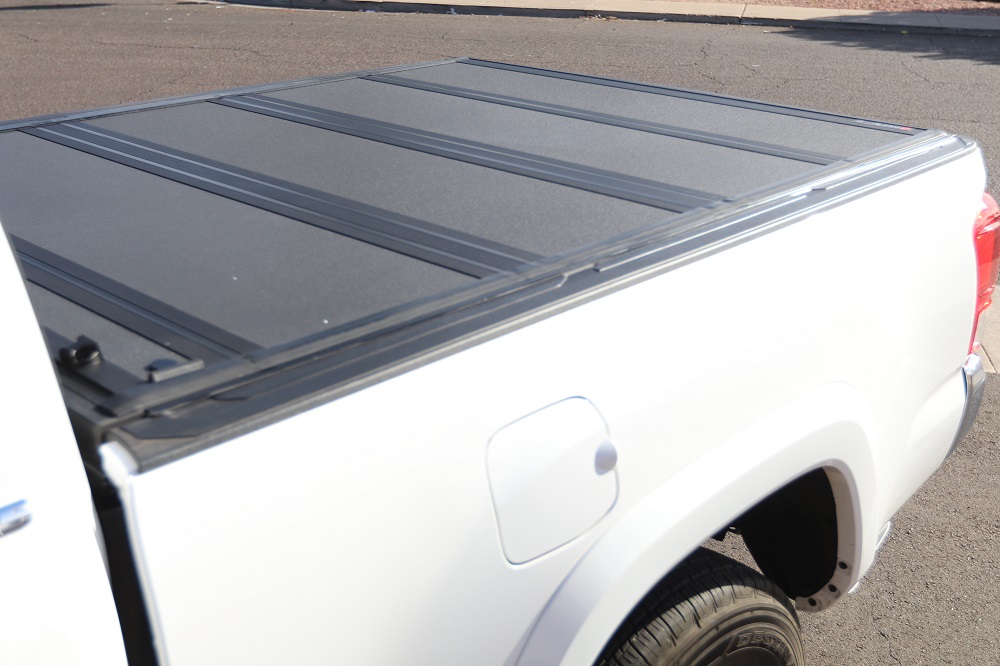 On the 2016-2019 Toyota Tacoma the universal tailgate functionality is allowed because of the leveled truck bed design. This is the only major difference between the newer vs. older Toyota Tacoma BAKFlip MX4 installation.
Toyota Tacoma 5′ Short Bed BAKFlip MX4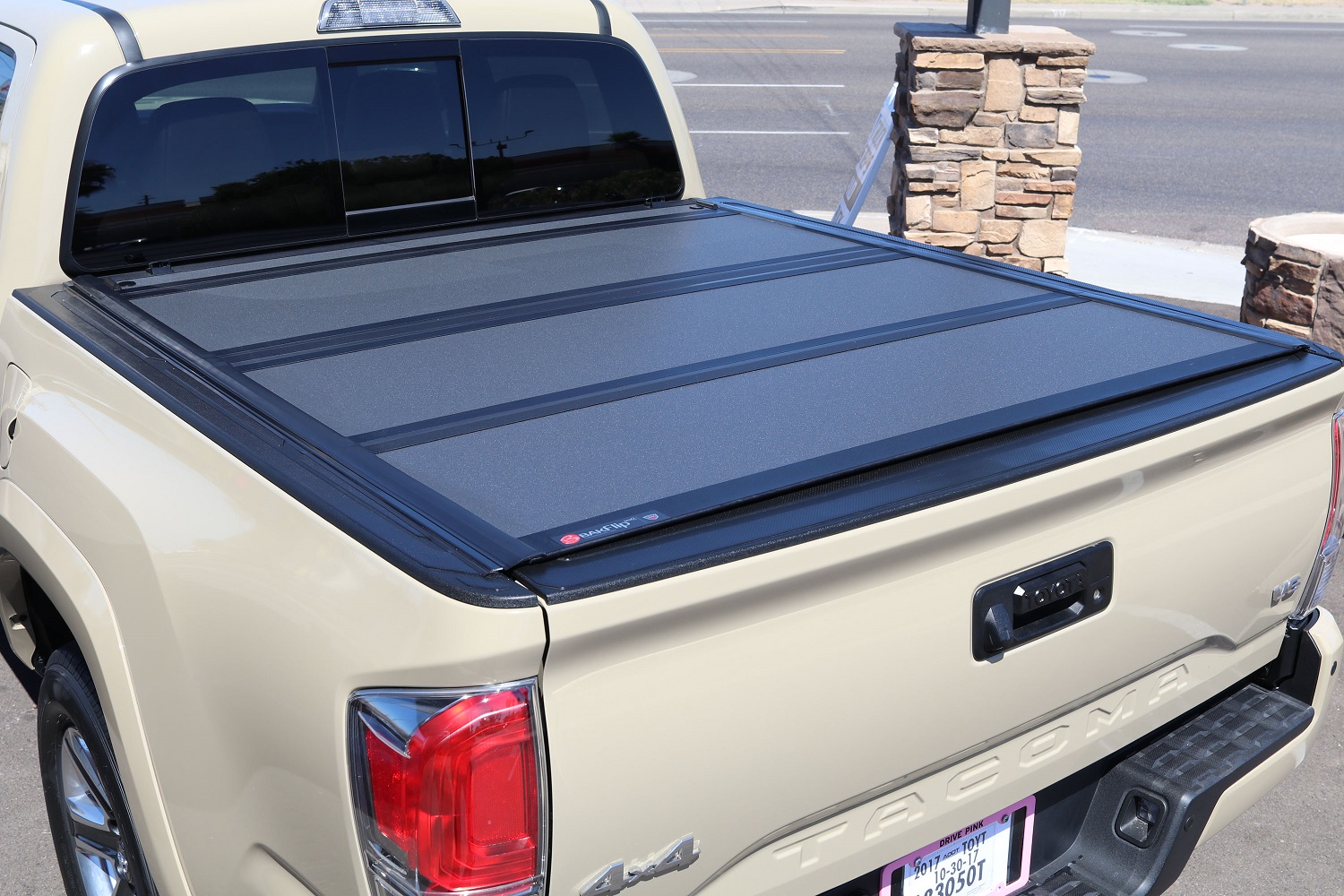 Toyota Tacoma 6′ Long Bed BAKFlip MX4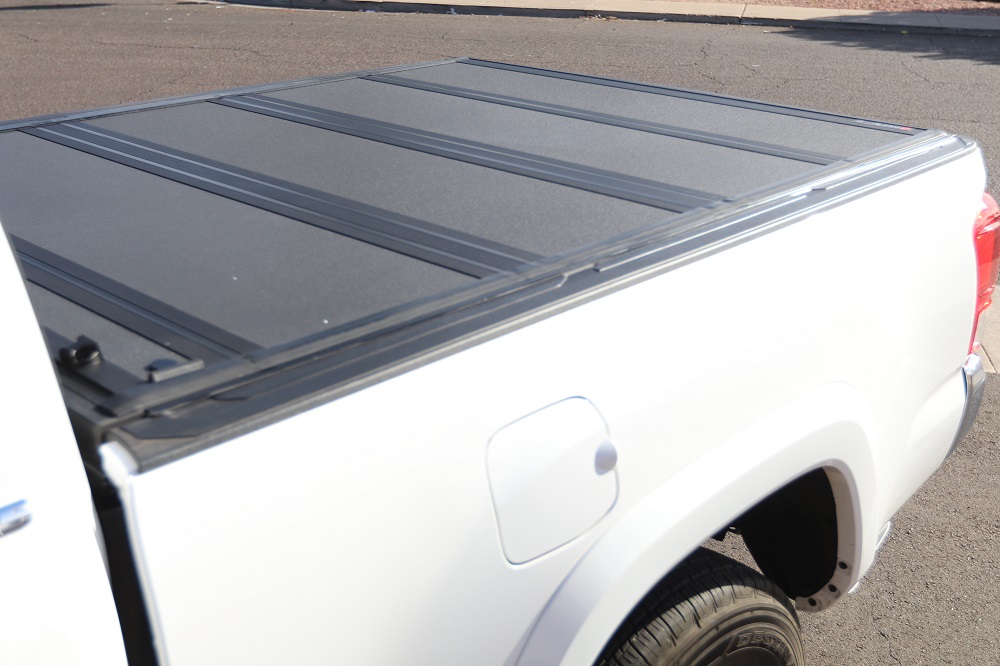 If you own the 2005-2015 Toyota Tacoma the only additional step required is to shut the tailgate prior to closing the hard folding truck bed cover.
Tailgate Sealing For 2005-2015 Toyota Tacoma BAKFlip MX4
The shape of the 2005-2015 Toyota Tacoma truck bed is very unique. The tailgate section is lower than the sides of the truck bed which affects how the tailgate functionality will work on the BAKFlip MX4.