iKamper Skycamp 3.0 Rooftop Tent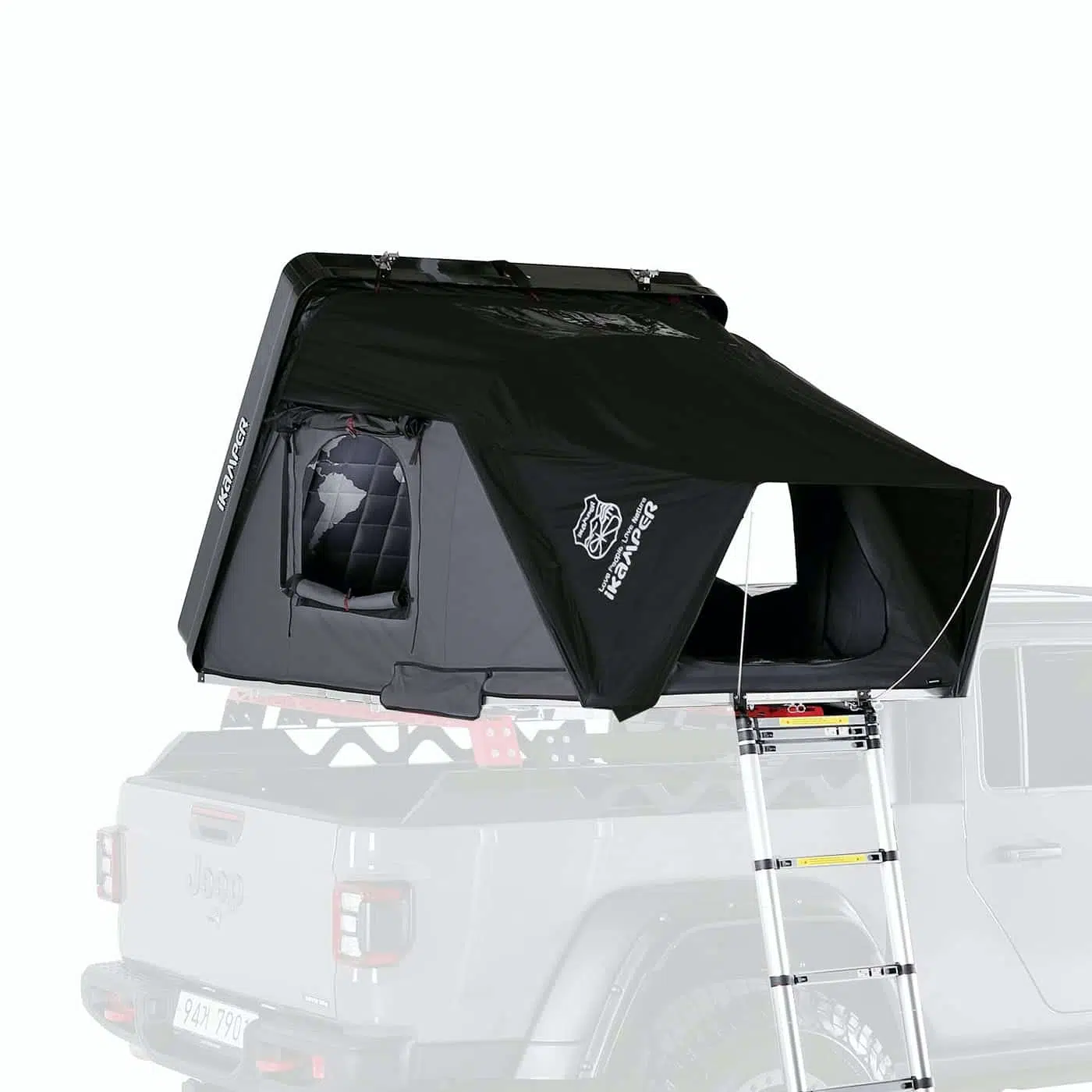 Vehicle Requirements:
Roof Rack/Crossbars Dynamic Weight Requirement: 165 lbs
Crossbar minimum distance apart: 30″
Features:
Sleeps 3-4 people: Mattress: 77 X 82 inch – thicker with insulating layer to reduce condensation

Weight: 163 lbs


Weight Capacity: 900 lbs
Mounting Brackets 3.0: The same fast install as the 2.0 but compatible with thicker crossbars.
Specifications:
Capacity: 3-4 People

Setup / Takedown: 1 Minute

Detachable Tent: Yes

Detachable Rain Fly: Yes

Tent Weight: 163 lbs

Size (Open): 48 X 101 X 129 inch

Size (Closed):13 X 55 X 85.5 inch

Mattress: 77 X 82 inch


Floor: Aluminum Honeycomb

Ladder Length: 83 inch / 211 cm

Ladder Weight Limit: 330 lbs / 150 kg

Wind Resistance: 23 mph, 10m/s, 20 knots


Speed Limit: 70 mph / 110 kmh

Tent Weight Limit: 900 lbs / 408 kg
The Skycamp® 3.0 is our newest 4-person hard shell roof top tent that fits SUVs, long sedans, and truck bed racks. We've improved every aspect of this tent based on feedback from our global community of 12,000+ members.
The signature fold-out extension panel offers plenty of legroom and makes our tent simple to set up and take down. An improved aerodynamic hard shell allows more bedding storage inside the tent so you can spend less time making your bed, and more time enjoying it. The spacious interior includes a thick 9-zone king-size mattress and insulated roof. Reengineered locking latches make this the most secure hard shell roof top tent without limiting accessibility to the camper. Mounting brackets are included, and the telescoping ladder is integrated into the tent design. All that remains is a roof rack, bed rack, or load bars to start your next adventure.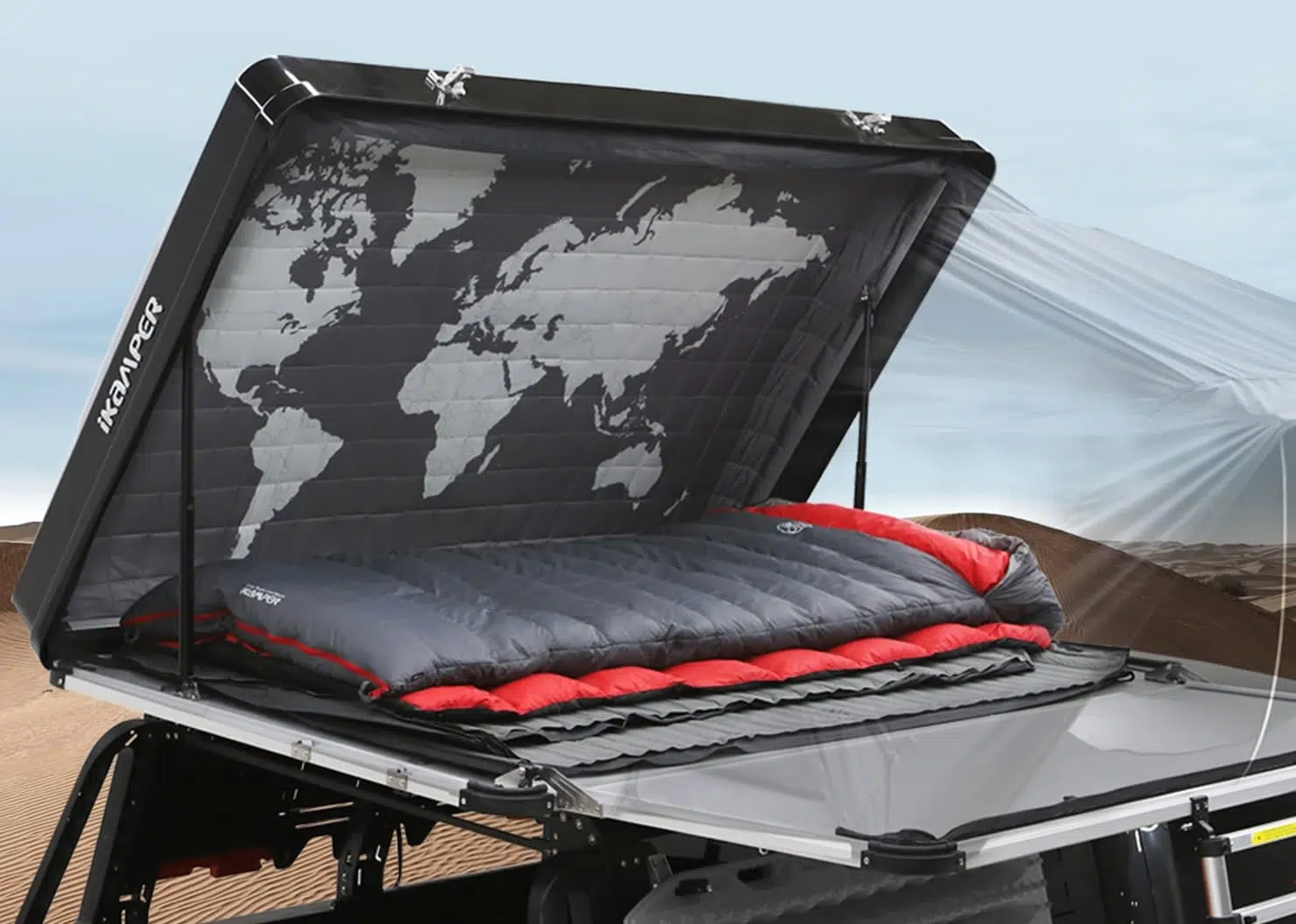 Storage
Keep your sleeping gear inside the Skycamp® 3.0 when you close it. It can hold as many as 3-4 down sleeping bags.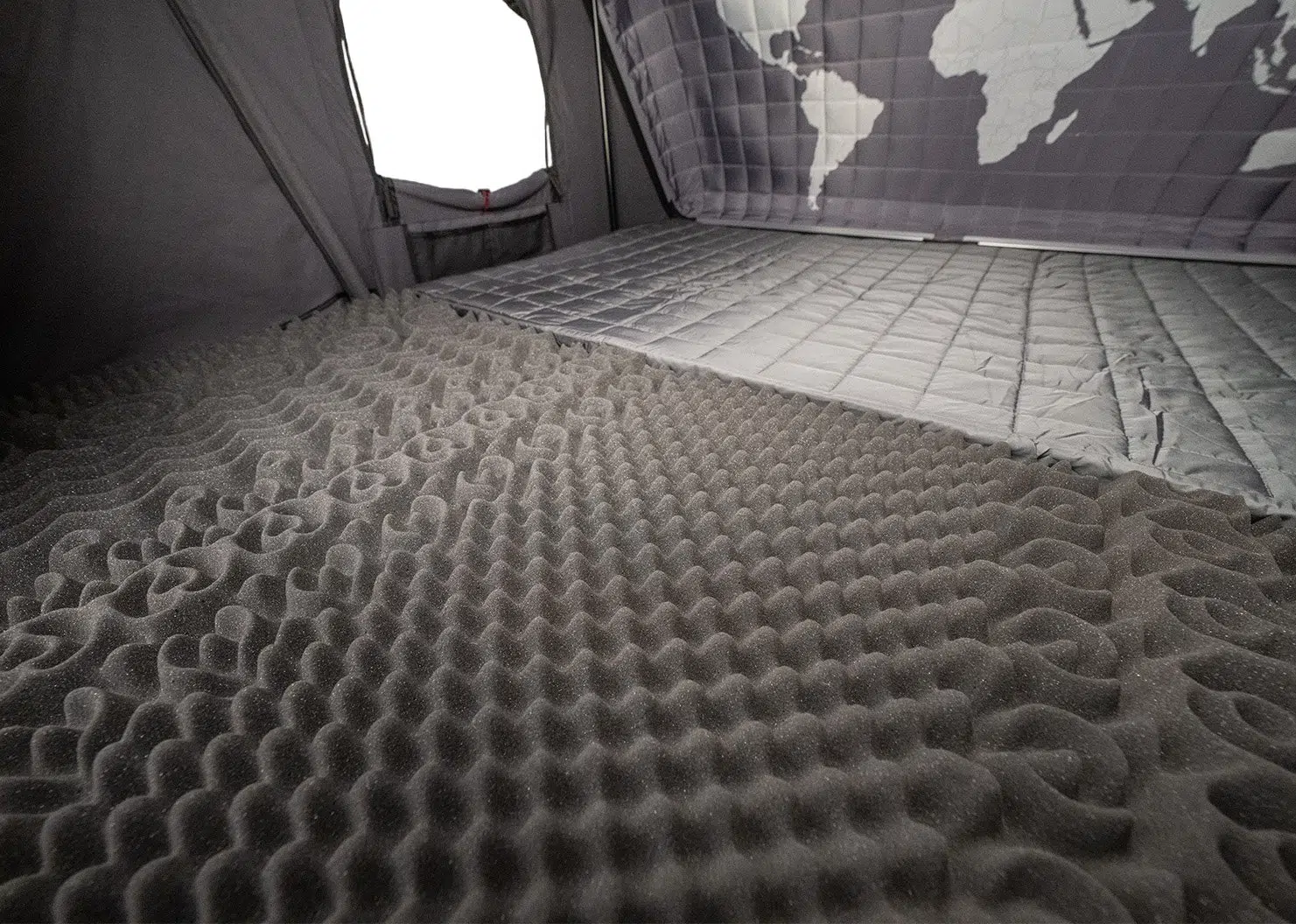 Comfortably Sleeps 4 People
The aluminum floor panel folds out into a king-size footprint. We've also increased the thickness and quality of the Skycamp® 3.0's mattress. It features a 9-zone comfort design with an insulating layer to reduce condensation. You won't find another hard shell roof top tent that's as spacious and comfortable as this one.
Fall Asleep Under the Stars
Our Skycamp®'s signature Skyview window offers extra light by day and a view of the stars by night. Each canopy window has three layers: an inner clear vinyl layer, a mesh layer, and an outer canvas layer for versatility in all seasons. They even roll up for extra ventilation. Enjoy the fresh air and a beautiful view from the comfort of your roof top tent.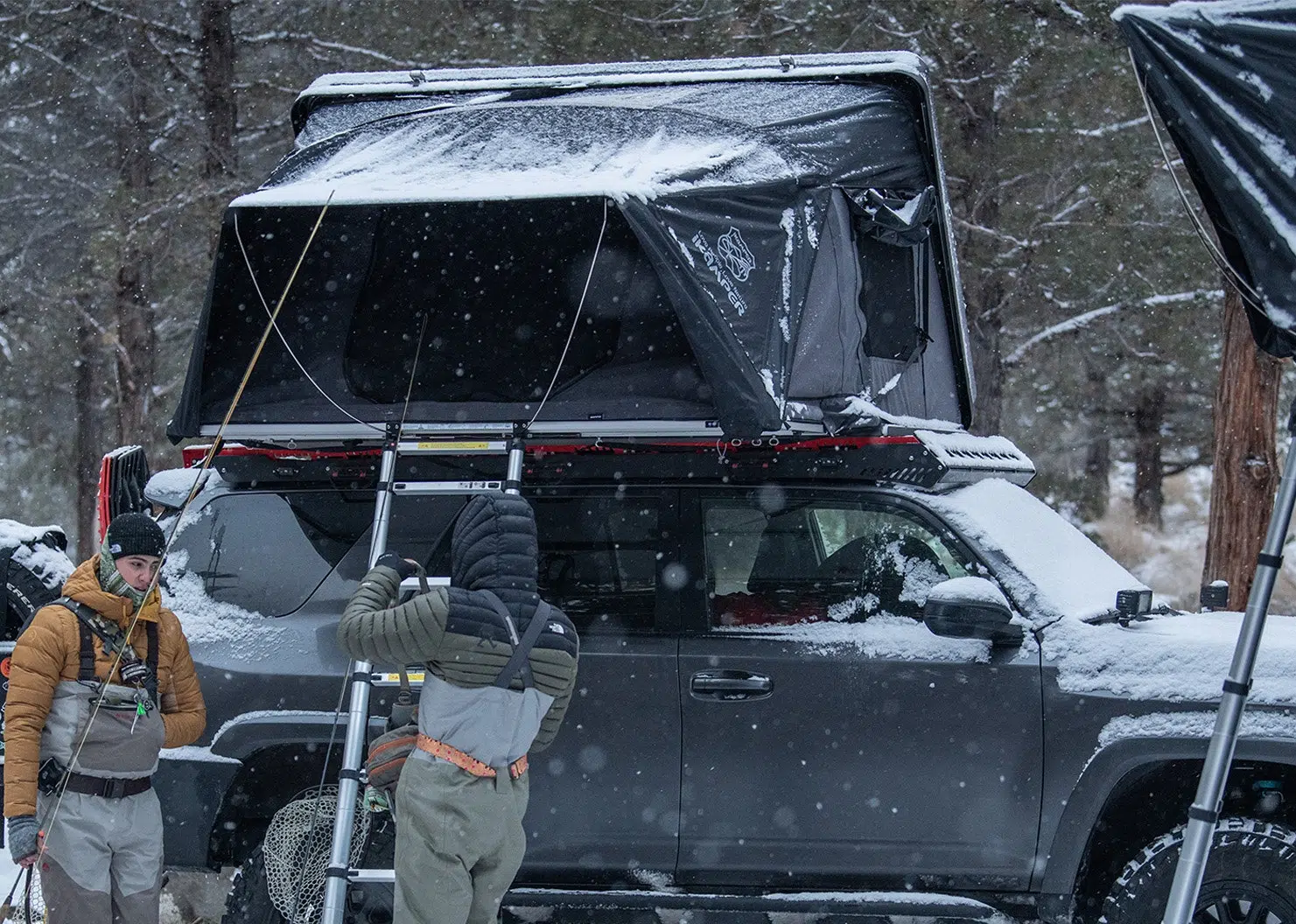 Built to Endure the Elements
Most tents are made from thin, vinyl-coated polyester that restricts airflow and collects condensation. We decided to build a better roof top tent. The Skycamp® 3.0 is constructed with a breathable, water-resistant poly-cotton canvas. The thicker material, waterproof zippers, and rainfly keep you dry and stay quieter on windy days. Everything a 4-season rooftop tent needs.
Visit Showroom / Call Us Today