iKamper 3.0 SkyCamp, Yakima OutPost HD, & RetraxPRO XR
Overlanding has become increasingly popular in recent years, and for good reason. It allows people to explore the great outdoors and get off the beaten path, all while enjoying the comforts of home. If you're interested in overlanding, you'll need a reliable vehicle and the right accessories. That's where Truck Access Plus in Phoenix, Arizona comes in. Recently, a customer visited their shop to transform their new Toyota Tundra with overlanding accessories, including the RetraxPRO XR tonneau cover, Yakima Outpost HD truck bed rack, and iKamper 3.0 Skycamp tent.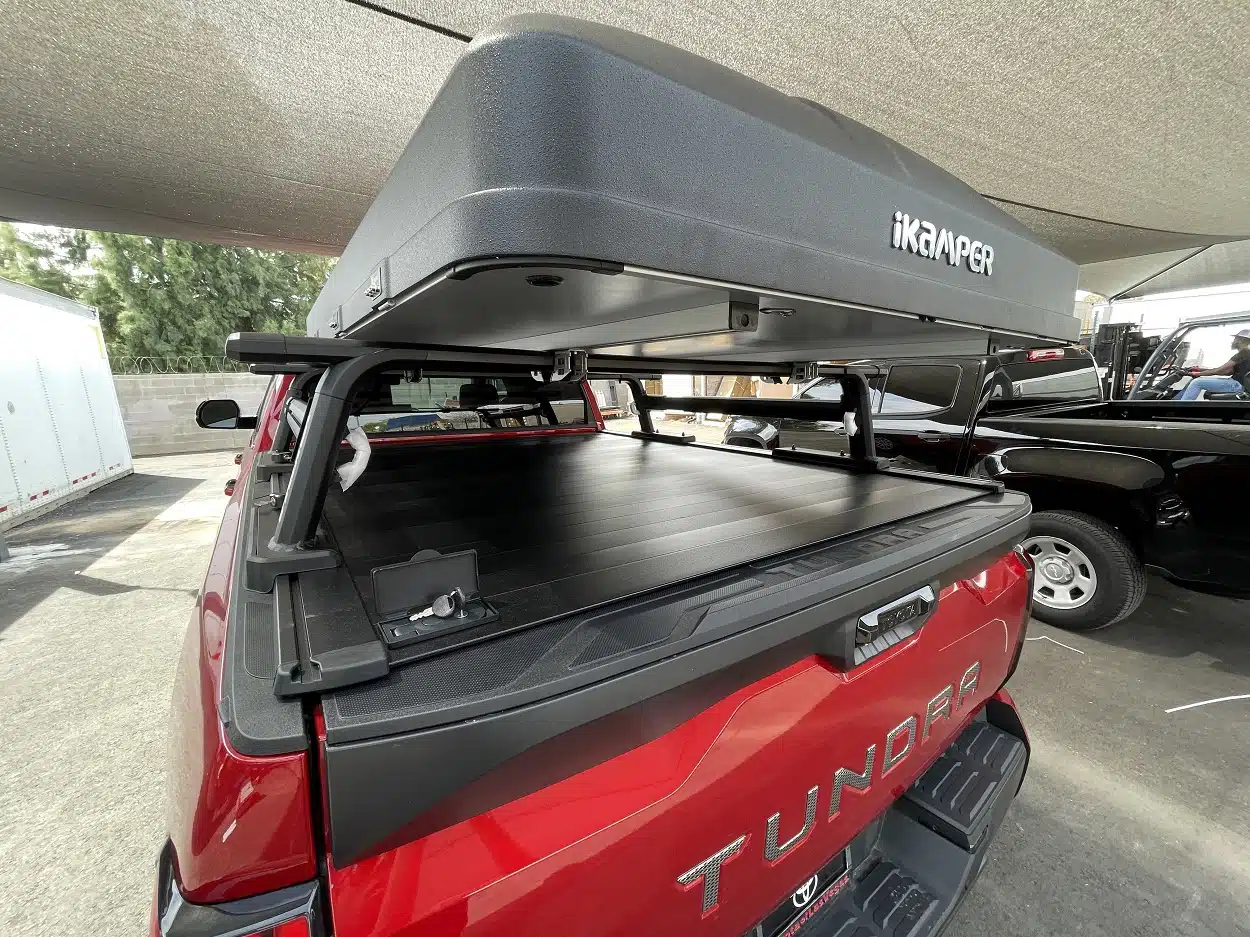 To maximize the cargo-carrying capabilities of their Tundra, the customer opted for the Yakima Outpost HD truck bed rack. This is a heavy-duty, modular rack system that can be customized to fit any cargo-carrying need. It features a sturdy aluminum construction and can support up to 500 pounds of gear. The Outpost HD can be configured with a variety of accessories, including cargo baskets, bike racks, and even a rooftop tent.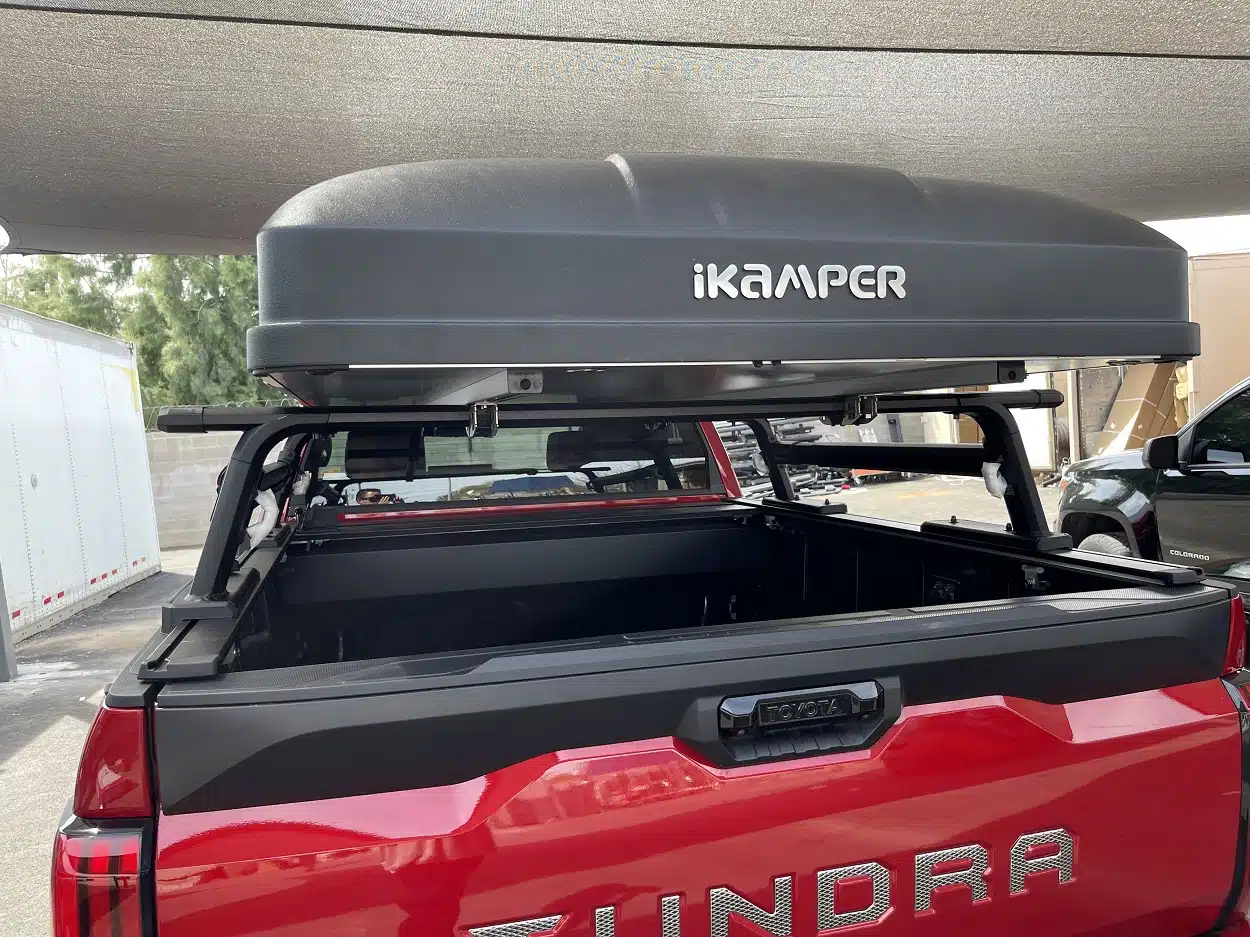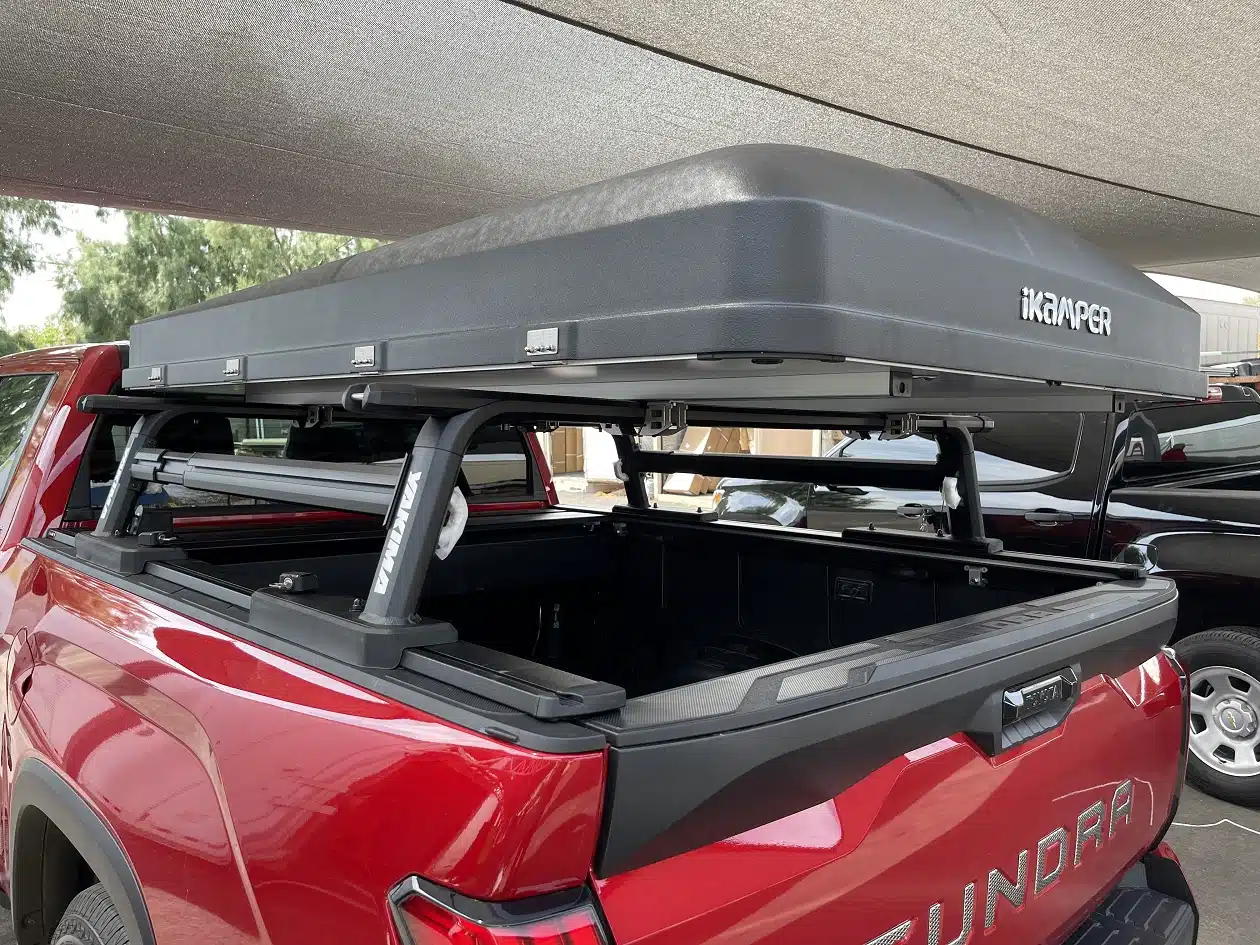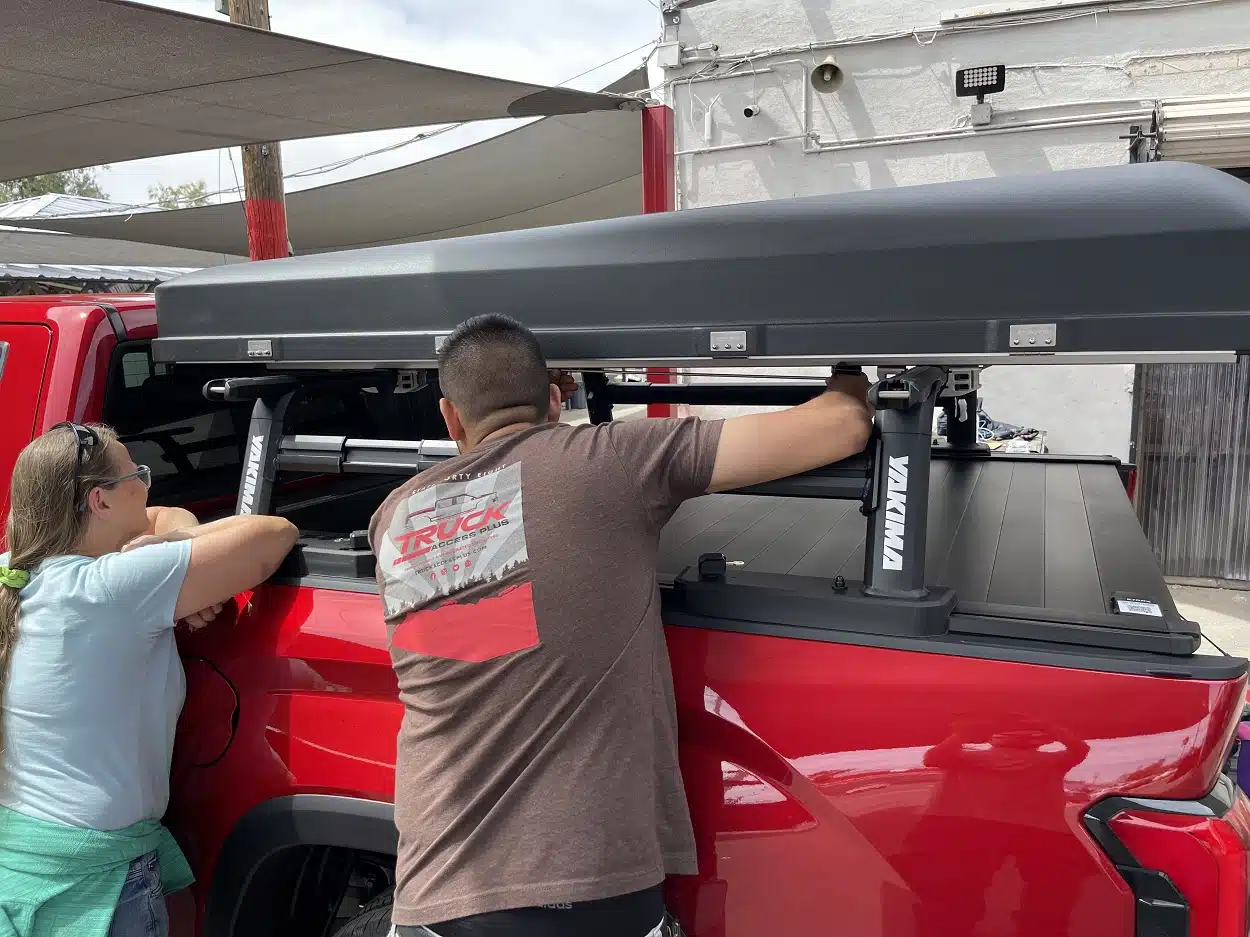 The RetraxPRO XR tonneau cover is a premium cover that offers the ultimate in security and convenience. It features an all-metal construction, a low profile design, and can be opened and closed with just one hand. The RetraxPRO XR is also weather-resistant, so you can be sure your gear stays dry and secure no matter the conditions. With this tonneau cover, the customer can easily transport gear in the truck bed without worrying about theft or weather damage.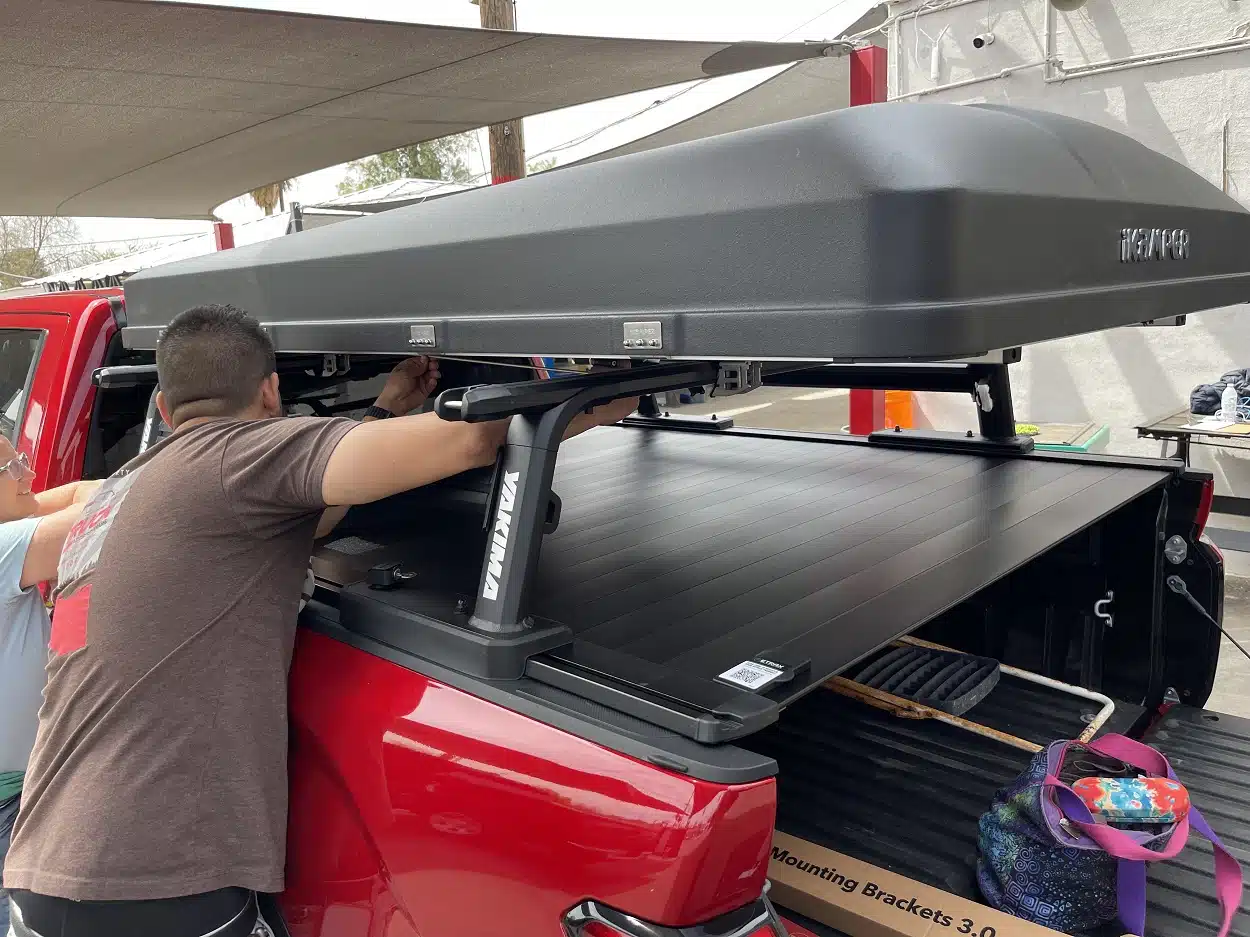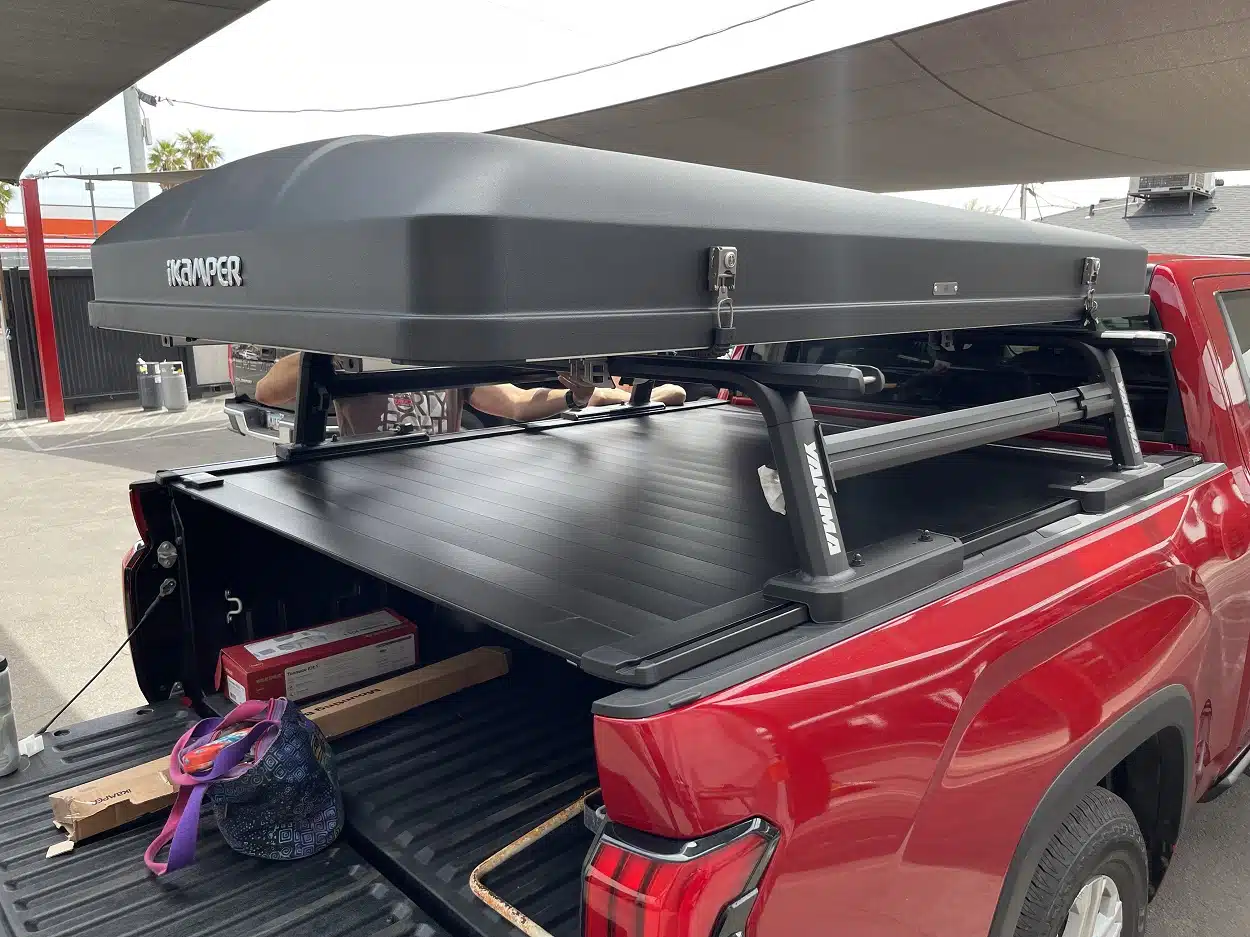 Speaking of rooftop tents, the iKamper 3.0 Skycamp is one of the most innovative and popular options on the market. This hard-shell tent features a sleek, aerodynamic design and can be set up in just a few minutes. The Skycamp can sleep up to four people comfortably and includes a built-in mattress, skylights, and a panoramic view of the surrounding scenery. It's the perfect way to enjoy a night under the stars without sacrificing comfort.
Truck Access Plus in Phoenix, Arizona is a trusted retailer of overlanding accessories and helped the customer select and install these premium products. With the RetraxPRO XR tonneau cover, Yakima Outpost HD truck bed rack, and iKamper 3.0 Skycamp tent, the customer's Toyota Tundra is now fully equipped for any overlanding adventure they have in mind.