Securing Storage with Ford F150 Truck Bed Covers at Truck Access Plus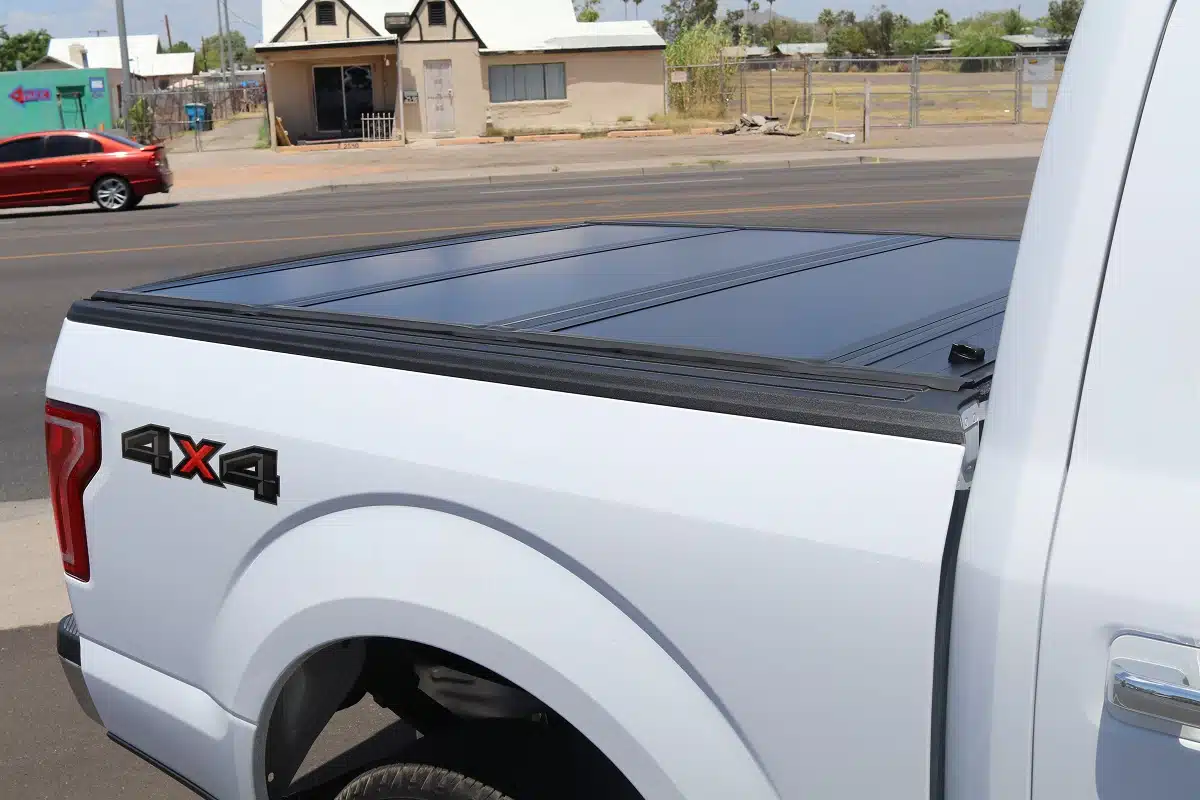 A white Ford F150 recently made its way to Truck Access Plus, seeking to transform its truck bed into a secure and versatile storage area. Recognizing the importance of protecting valuable cargo while enhancing the truck's functionality, the team at Truck Access Plus recommended the installation of the Undercover Ultra Flex hard folding cover. With its impressive features and durable construction, this cover offered a practical and stylish solution for the Ford F150.
Undercover Ultra Flex Hard Folding Cover: Uncompromising Security and Style The centerpiece of the transformation was the Undercover Ultra Flex hard folding cover. Built with sturdy aluminum construction, this cover provided exceptional protection for the truck bed. Its lockable rail system ensured that valuable cargo remained secure, even when the tailgate was closed. The cover's strength was further demonstrated by its ability to support weight, allowing users to stand on it without worry. Its smooth matte black finish on top added a touch of sophistication and seamlessly blended with the truck's overall aesthetics. The low-profile design not only contributed to the F150's sleek appearance but also reduced wind resistance, enhancing fuel efficiency. The inclusion of carpeted under panels added a touch of luxury while protecting the cargo from scratches. To provide long-term peace of mind, the Undercover Ultra Flex came with an impressive 10-year warranty.
The Beloved Ford F150 The Ford F150 has long been a favorite among truck enthusiasts, thanks to its combination of rugged capability, stylish design, and advanced features. Whether for work or play, the F150's versatility and dependability have garnered it a dedicated following. By adding a premium truck bed cover, the owner of the white Ford F150 has further enhanced the truck's functionality and protection, making it even more desirable.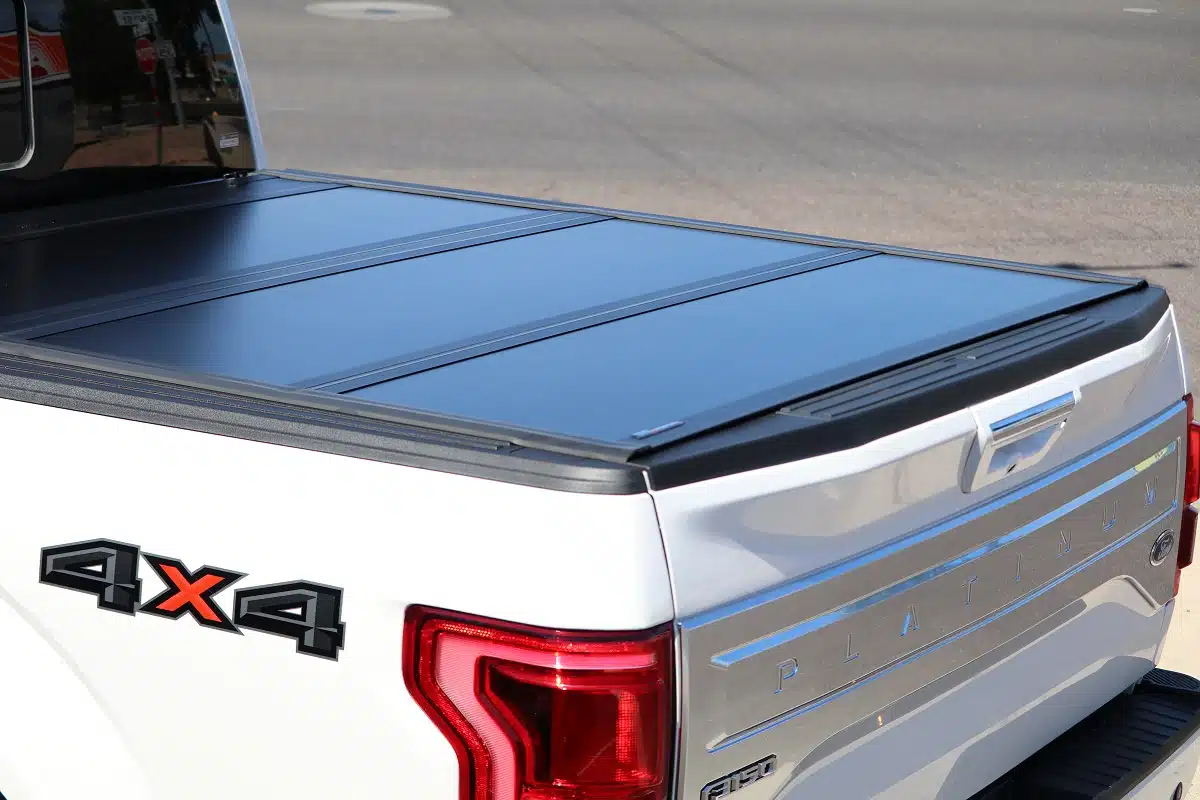 Truck Access Plus is the ultimate destination for transforming your Ford F150 into a secure and versatile storage powerhouse. The installation of the Undercover Ultra Flex hard folding cover ensures that valuable cargo remains protected while elevating the truck's overall aesthetics. With its durable construction, lockable rail system, smooth matte black finish, and carpeted under panels, this cover provides the perfect balance of security and style. If you're looking to enhance your truck's capabilities or add a touch of personalization, visit Truck Access Plus in Phoenix, AZ. Their professional installation services will ensure a seamless and reliable result. To explore these accessories and more, call 602-273-9284 or email their team to order online and have your products shipped directly to your doorstep. Don't miss the opportunity to transform your Ford F150 with Truck Access Plus.