The most affordable style step for a Chevy Colorado is the 3″ round black nerf bars. These steps provide safe and easy access into the crew cab or access cab pickup truck. The 3 inch round side steps are smaller in size which go perfectly with "mid-size" pickup trucks.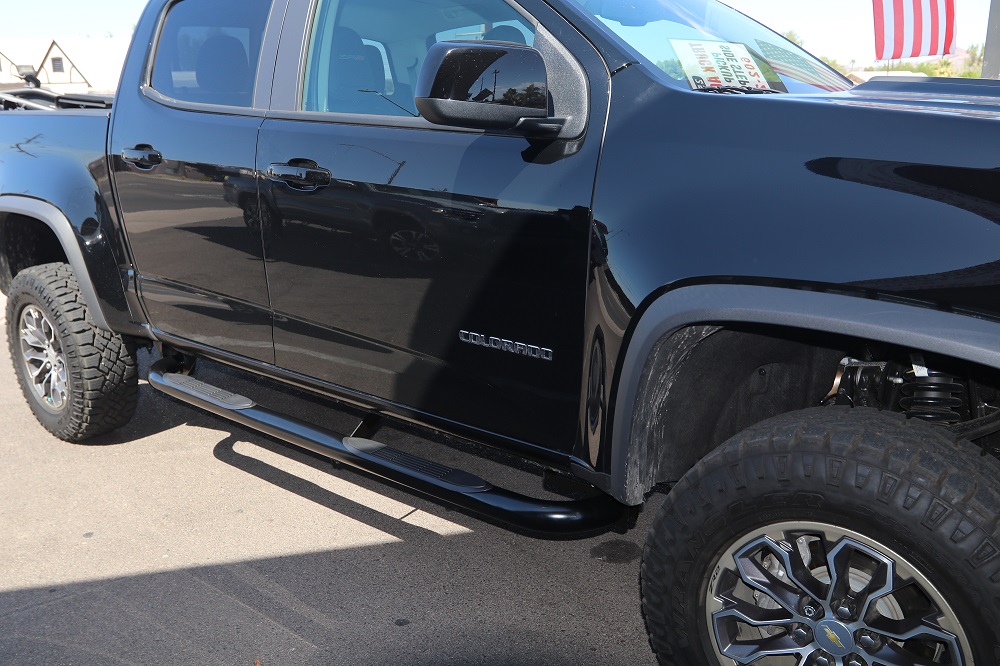 4 Inch Nerf Bars
When it comes to side steps or "nerf bars" there are many styles and sizes available for Chevy Colorado access cab and crew cab pickup trucks. The most important thing to realize is that running boards are meant to provide a sturdy stepping surface for comfortable entry into the vehicle.
5 Inch Nerf Bars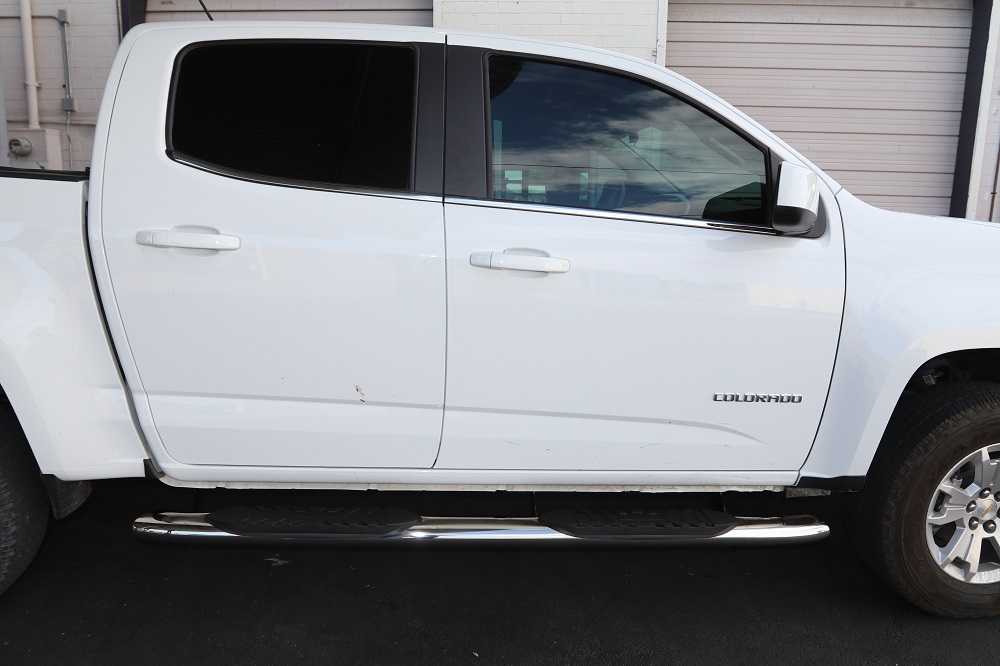 Many truck owners want a side step that is going to provide the best stepping surface for their passengers to use when entering their  Chevy Colorado. 5″ running boards allow for the most comfortable entry because this side rail has the widest stepping surface. Even though a 5 inch nerf bar is more popular with "full-size" pickup trucks, they still look very sharp on the mid-size trucks.
Chevy Colorado AMP Research Power Steps they are known for their innovation of the "lowest" dropping step for vehicles. This PowerStep by AMP has 2 led lights for each door, has a 600lb load capacity per side and is backed by a 5 year/60,000 mile warranty. Many Chevy Colorado pickup trucks do not stand as tall as the Chevy Silverado pickup trucks but that does not mean that these "mid-size trucks" do not require assistance