Truck Bed Slides by CargoGlide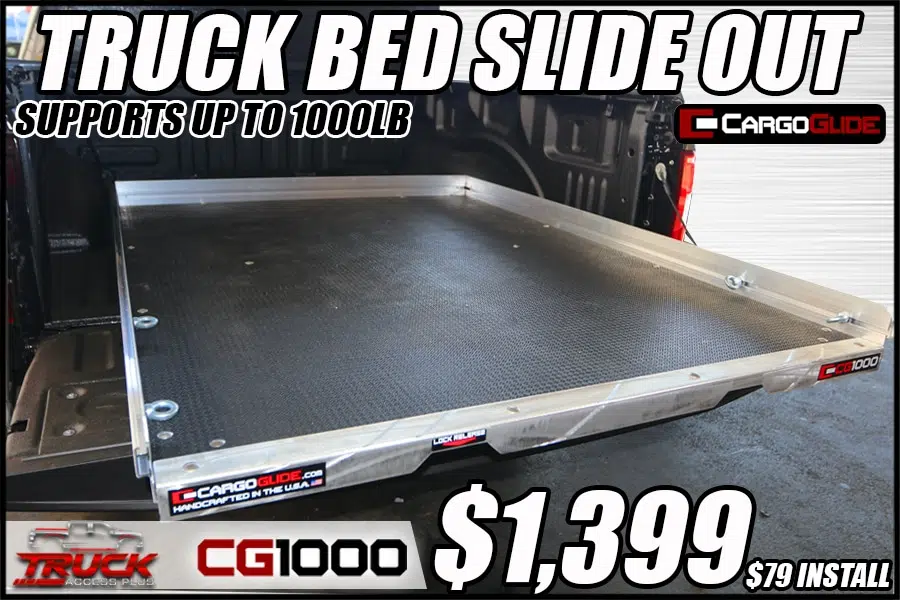 Cargoglide units with 65% to 75% extension are designed with a low profile deck height of 3.875″. With Recessed Handles and room for a sheet of plywood, our units work seamlessly with your vehicle. Side Thrust Bearings allow for smooth operation when the vehicle is parked off-camber.
Always check for clearances under the truck and van bed before drilling. Measure for tailgates with accessories and tailgates that do lay flat. The unit may need a spacer kit to clear the tailgate during operation.