The BAKFlip MX4 is a popular hard folding truck bed cover that offers reliable protection for the bed of your pickup truck. This cover is made of heavy-duty aluminum panels that are designed to withstand the rigors of everyday use, and it features a matte black finish that looks great on any truck.
The BAKFlip MX4 is easy to install and comes with all the necessary hardware to get the job done quickly and easily. The cover is designed to be installed without the need for drilling, so you won't have to worry about damaging your truck bed during the installation process. Once installed, the cover can be opened and closed easily with a simple pull cable, and it folds up neatly against the rear cab when not in use.
In terms of durability, the BAKFlip MX4 is built to last. The cover is constructed with aircraft-grade aluminum panels that are both strong and lightweight, and it is rated to support up to 400 pounds of weight on top. This means you can load up your truck bed with heavy cargo and still have confidence that your cover will provide the necessary protection.
One of the key benefits of the BAKFlip MX4 is its sleek and stylish appearance. The matte black finish looks great on any truck, and the low-profile design of the cover keeps your truck looking sharp and streamlined. Additionally, the cover is flush-mounted, which means it sits level with the top of your truck bed for a seamless, integrated look.
While the BAKFlip MX4 may be more expensive than some other truck bed cover options, its high quality construction and reliable performance make it well worth the investment. With a BAKFlip MX4, you can be confident that your truck bed will be protected from the elements and from potential theft, and you'll enjoy the added convenience of a cover that is easy to use and looks great on your truck.
BAKFlip MX4 truck bed covers are made in the USA, with manufacturing facilities located in Missouri. Visit Truck Access Plus for same day installation while you wait, store is located at: 2549 E. McDowell Rd. Phoenix, AZ 85008.
BAKFlip MX4 Install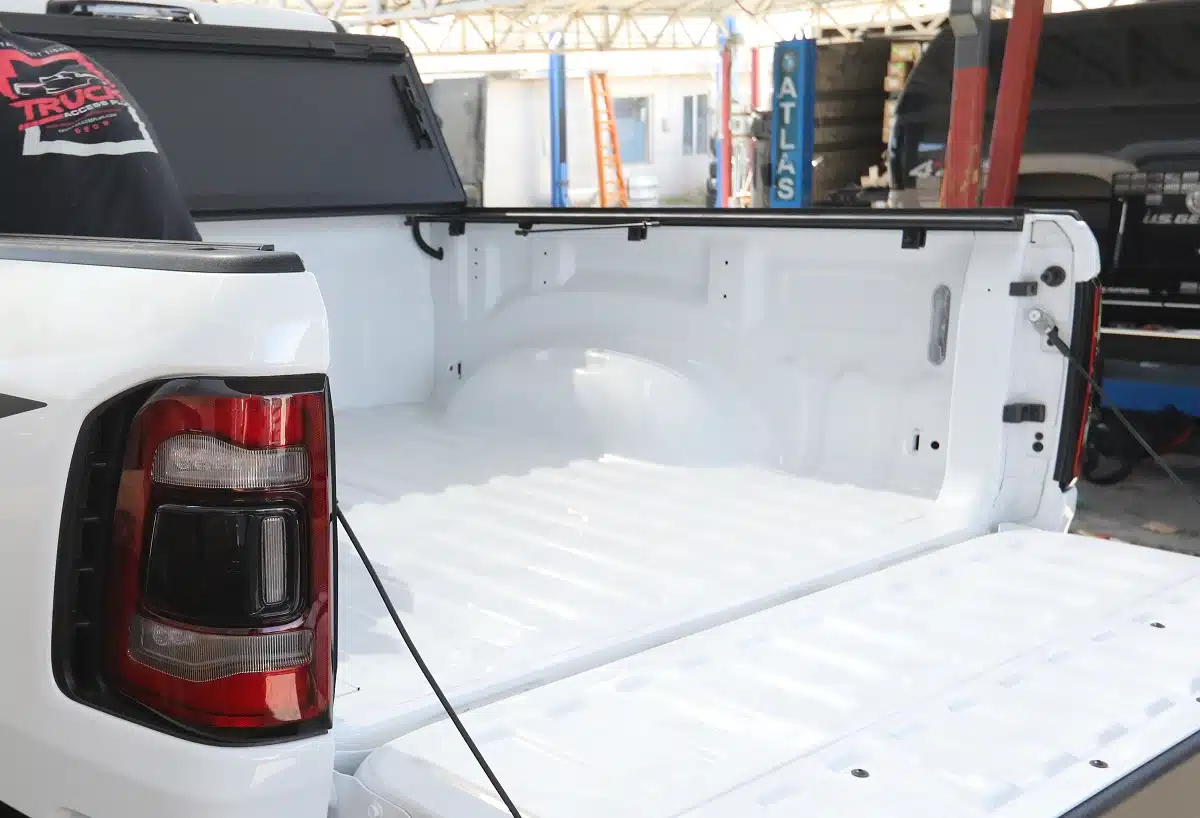 Matte Black Textured Finish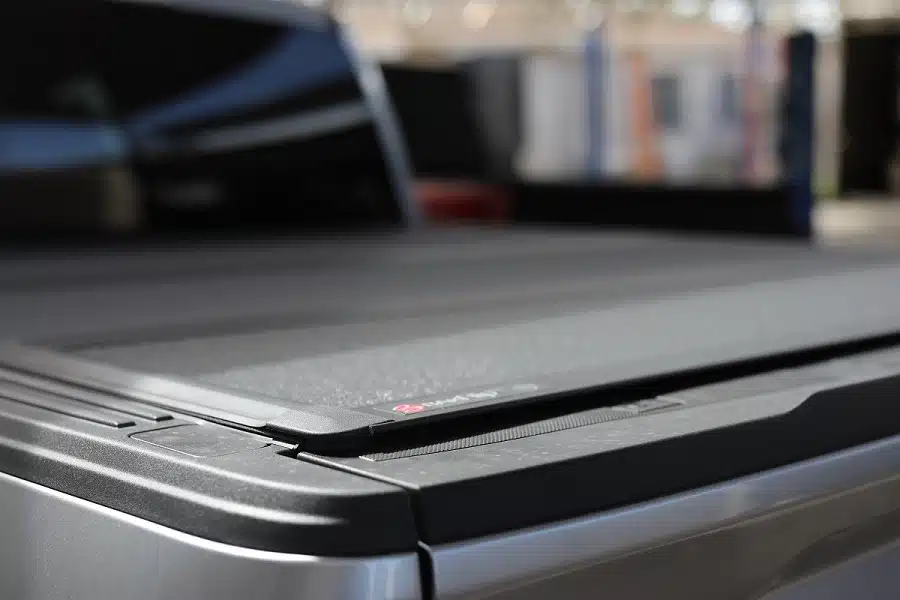 Low-Profile Appearance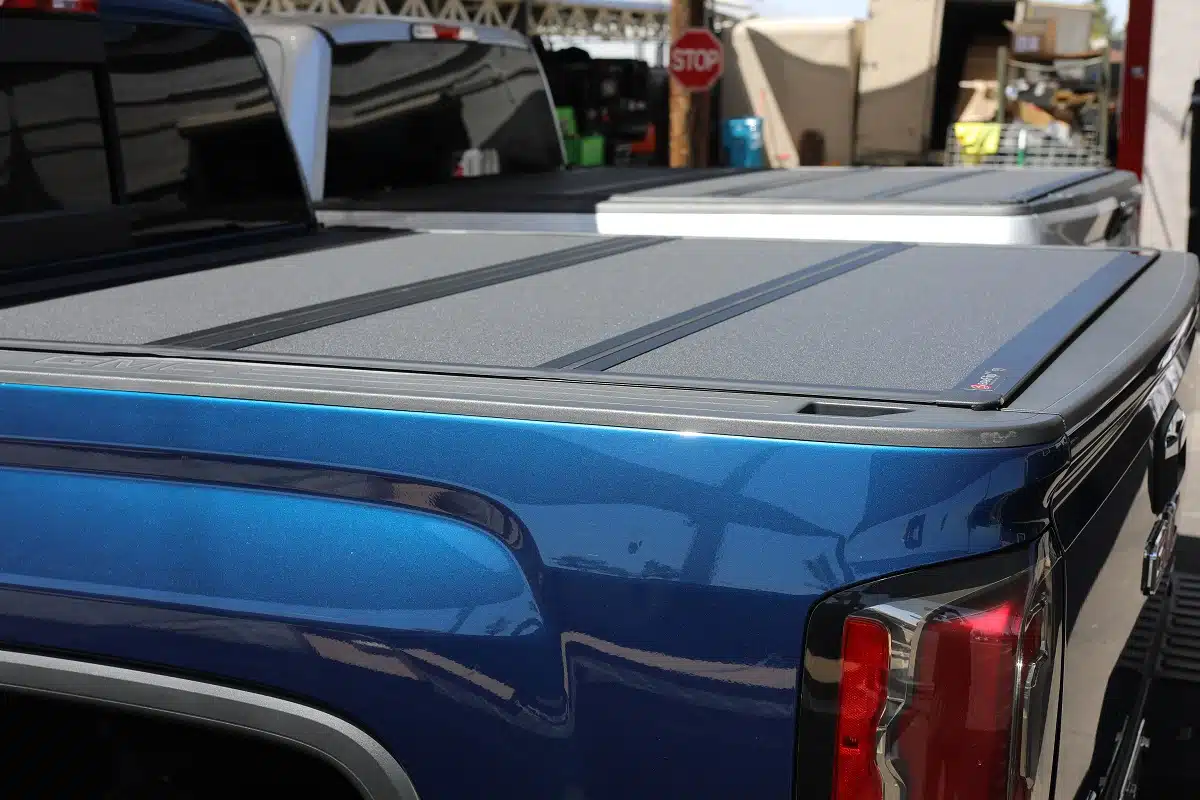 Visit Showroom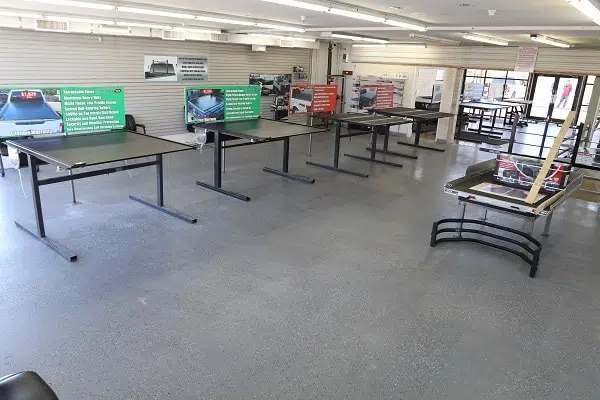 Inventory On Hand