Truck Access Plus is proud to offer a wide selection of 6-inch polished stainless steel running boards, including the popular STX500 Series step boards. These running boards provide both style and functionality, making them an excellent addition to your truck. With a factory-style appearance and a polished finish, they perfectly match the chrome emblems, grille, bumper, handles, or mirrors on your vehicle.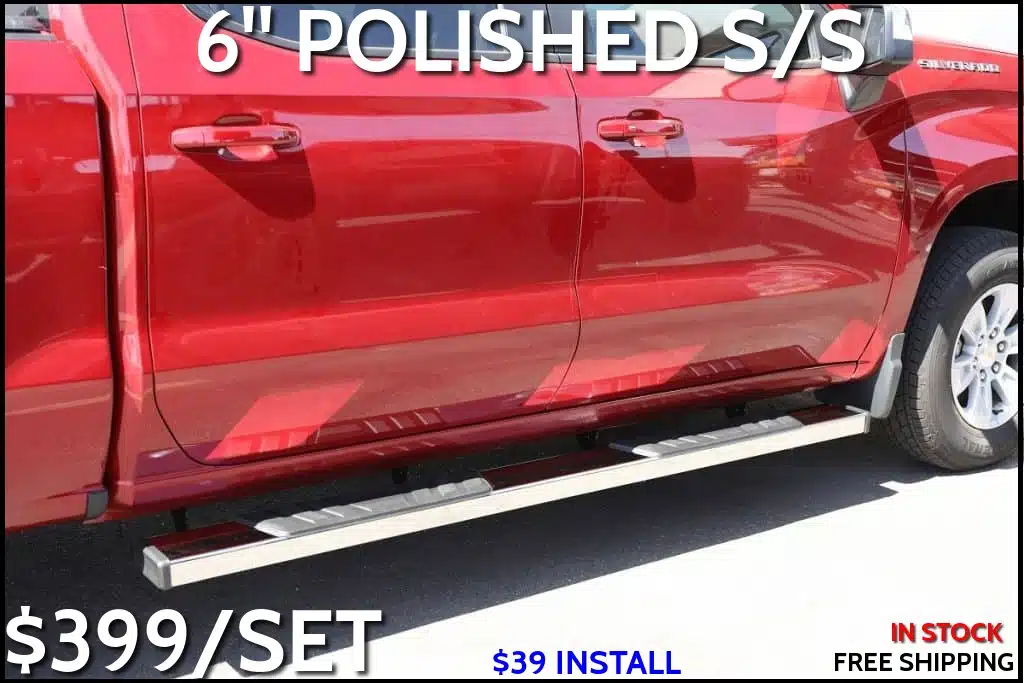 6-Inch Polished Stainless Steel Running Boards at Truck Access Plus
The STX500 Series running boards feature a spacious 6-inch wide step surface, providing ample room for secure footing when entering or exiting your truck. The wider step surface offers enhanced stability and safety, giving you confidence as you step in and out of your vehicle. Whether you have a lifted truck or simply want an added convenience, these running boards are designed to meet your needs.
Running boards serve a crucial purpose for truck owners. They provide a convenient step for easier access to your truck, especially for passengers or individuals with reduced mobility. Whether you have a lifted truck or a stock-height vehicle, running boards significantly improve accessibility, reducing the strain on your joints and making entry and exit smoother and more comfortable.
CALL NOW FOR INSTALL OR SHIPPING TODAY!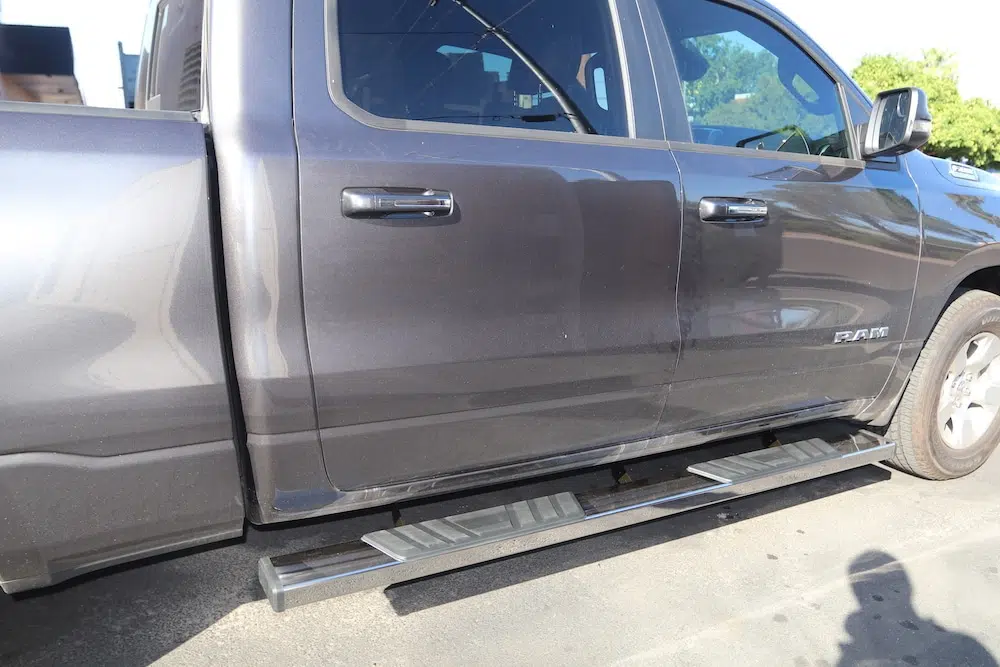 One of the key advantages of the STX500 Series running boards is their factory-style appearance. They seamlessly integrate with the design of your truck, giving it a polished and cohesive look. The polished stainless steel finish matches the existing chrome accents on your vehicle, creating a unified and stylish appearance. These running boards are not only functional but also add a touch of elegance to your truck's overall aesthetic.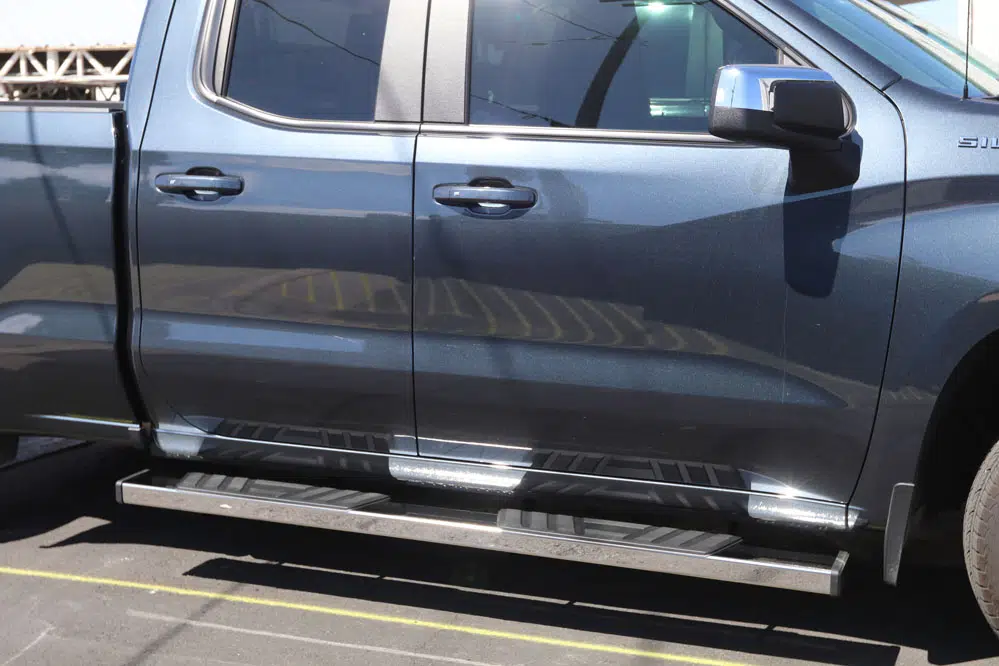 When it comes to convenience, Truck Access Plus offers multiple options for customers. For those who prefer to install the running boards themselves, free nationwide shipping is available, ensuring you can receive the product right at your doorstep. However, if you're located in Phoenix, Arizona, Truck Access Plus also provides professional installation services at their store for a nominal fee of $39.99. This option ensures that the running boards are expertly installed, guaranteeing optimal performance and a seamless fit.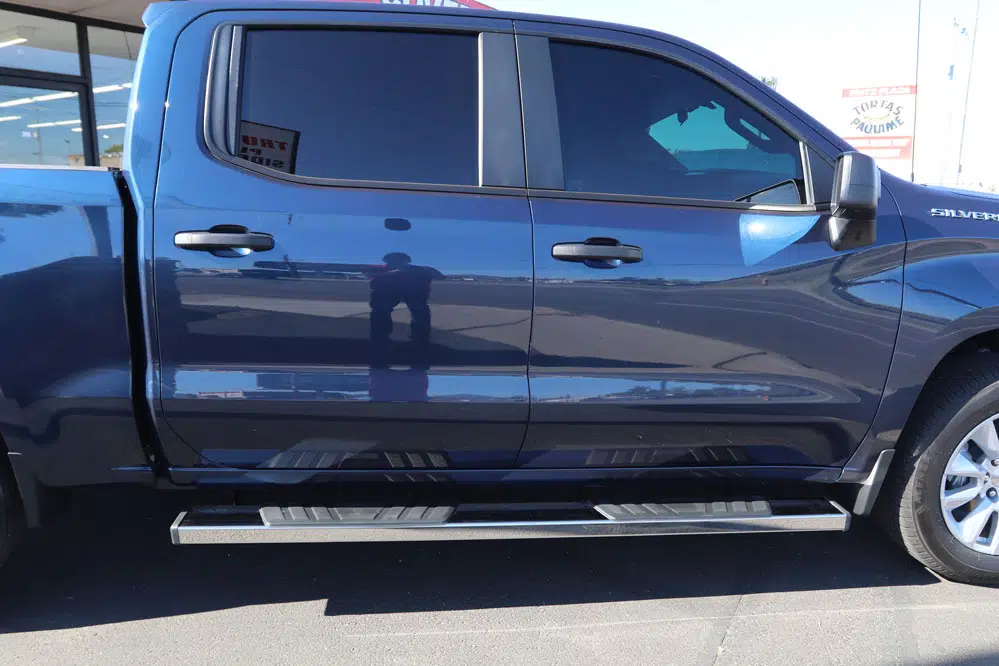 The 6-inch wide style of the STX500 Series running boards offers several advantages. Firstly, the wider step surface provides a larger platform for secure footing, enhancing safety when stepping into or out of your truck. This is particularly beneficial for individuals wearing work boots, outdoor enthusiasts wearing hiking or hunting gear, or anyone who appreciates a more generous step area.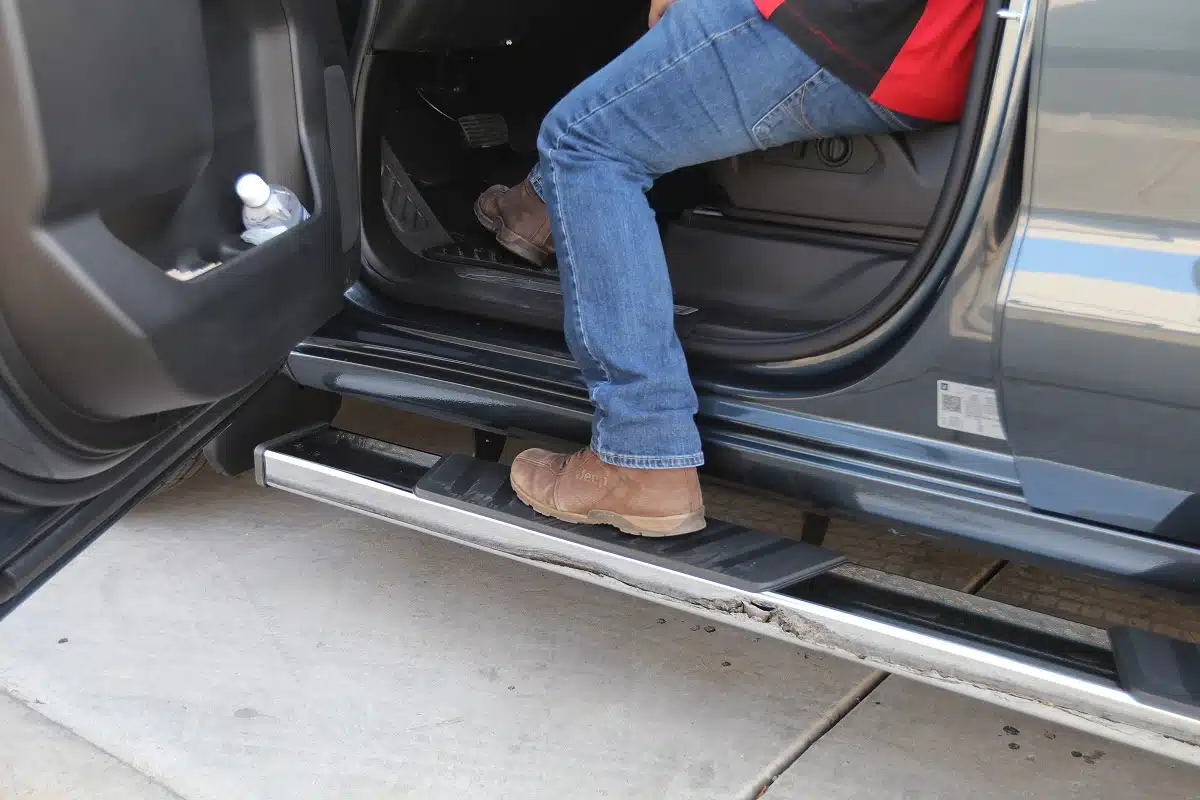 Additionally, the 6-inch width adds a stylish and substantial look to your truck. It complements the overall design and provides a visual enhancement, making your vehicle stand out from the crowd. The wider running boards not only offer functional benefits but also contribute to the aesthetics of your truck.
In conclusion, if you're in search of 6-inch polished stainless steel running boards, Truck Access Plus has you covered. The STX500 Series step boards are designed to provide a factory-style appearance, match your truck's chrome accents, and offer a wide step surface for enhanced safety and convenience. Whether you choose to have them shipped nationwide for free or opt for professional installation at the Phoenix store for a nominal fee, Truck Access Plus ensures customer satisfaction and quality products. Upgrade your truck with these stylish and functional running boards to enjoy easier access and a sleek appearance on your next adventure.